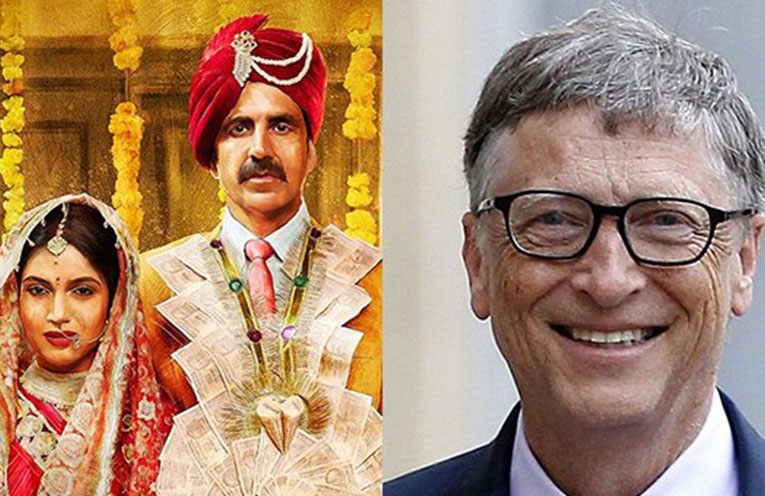 2017 has almost come to an end it is that time of the year where most us sit and evaluate the year. We take a look at the good things that happened along with bad things.
And like everybody else Bill Gates also decided to evaluate this year and what is so special about it you ask? Bill Gates tweeted about one of the significant things that happened in 2017 and Bollywood movie Toilet: Ek prem katha was one of them and we couldn't be happier.
3/ "Toilet: A Love Story," a Bollywood romance about a newlywed couple, educated audiences about India's sanitation challenge. https://t.co/TIRRmcamLy

— Bill Gates (@BillGates) December 19, 2017
The west has stereotyped Bollywood movies. They often think it is all about running behind trees and dancing but this tweet of Bill Gates is bound to change everyone's perceptive and not to forget the amazing message that Toilet: Ek prem Katha had.
Kudos to the team of Toilet: Ek Prem Katha. The movie revolved around the problem of sanitation faced by women in India thereby giving a strong message.
#ToiletEkPremKatha: The 2017 movie that inspired #BillGates !https://t.co/JNLXlCnZjT pic.twitter.com/IgvF6Vzx1b

— Bollywood Bubble (@bollybubble) December 20, 2017