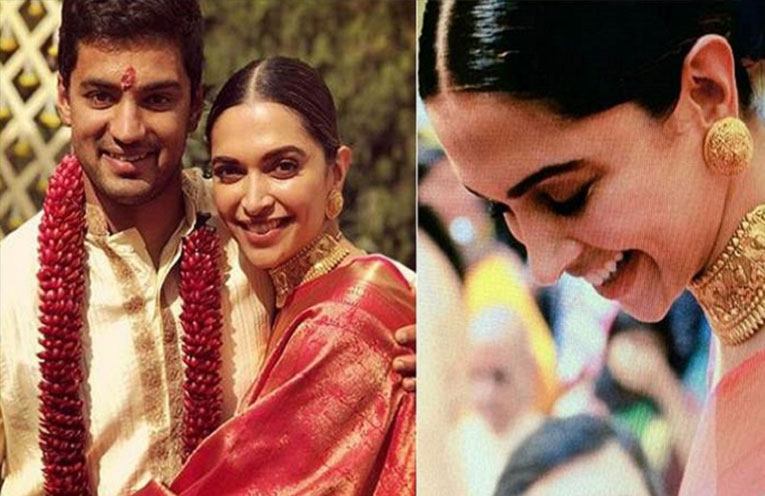 Deepika has been putting her traditional foot forward in the fashion sense, ever since Padmavati.
Recently at her best friend's wedding, Deepika was spotted with a Royal Red sari, which she undoubtedly carried with a lot of elegance and grace (as always). But what you don't know is that, this sari was actually a gift.
It was gifted to her by none other than Rekha, who has been slaying fashion since forever. Looks like Rekha wants Deepika to take her fashion legacy forward. Rekha and Deepika share a good bond and were also seen together at a recent award function.