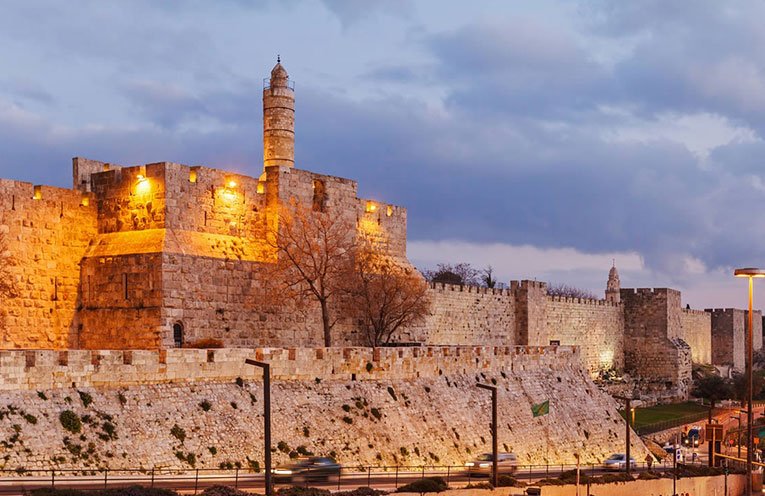 According to senior administration officials, President Donald Trump will decide whether or not Jerusalem will be the capital of Israel. Trump said that he is ready to shift the American Embassy from Tel Aviv to this holy city Jerusalem on the basis of policy speech on Tuesday evening.
Trump said, "Jerusalem has been the capital of Jewish people from ancient times and in present times, we see the Supreme Court of Israel and a lot of government related offices there".
However, we all know that Israel as a county was established after Second World War and with time it got confirmation from most of the nations. Israel was official confirmed as a nation by the UN in 1948. And at that time Jerusalem was under international control.
The Middle East Countries were not happy about this decision because Philistine also wants Jerusalem and has been fighting for this since a really long time.
RETWEET: Today 68 years ago, David Ben Gurion declared #Jerusalem as the eternal, undivided and sacred Capital of #Israel.

Jerusalem is the eternal undivided capital of Israel! pic.twitter.com/YdUNp4RhdS

— Hananya Naftali (@HananyaNaftali) December 5, 2017
Jerusalem. The undivided, eternal capital of #Israël.

All freedom loving countries should move their #Embassy to #Jerusalem.

The capital of the only #Palestinian State – Jordan – is #Amman. pic.twitter.com/dWt06Z1ShG

— Geert Wilders (@geertwilderspvv) December 5, 2017
#Jerusalem mayor @NirBarkat is preparing for celebrations in the city, few hours before @realDonaldTrump to announce #Jerusalem as #Israel's capital.

— Avital Leibovich (@AvitalLeibovich) December 6, 2017