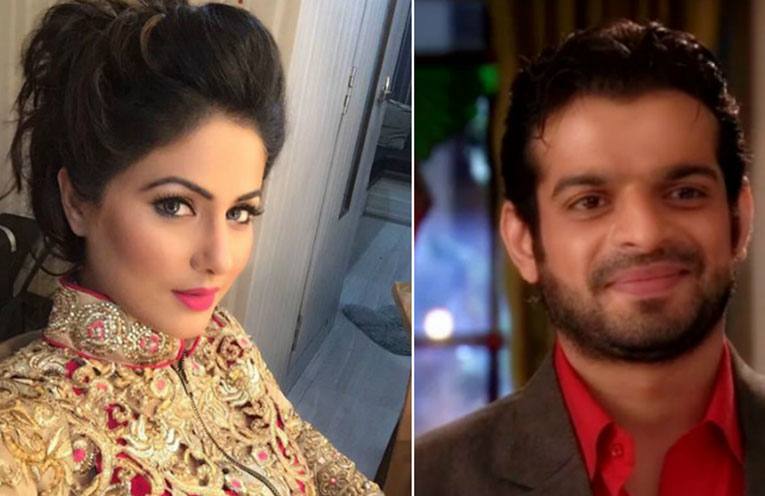 Hina khan has been one of the most talked about contestants in the big boss house. Thanks to her 8 year long portrayal of the girl next door, she has been one of the highest paid contestants on the show. While the viewers were all excited as they would get to know Hina Khan personally, but her journey in the big boss house did not turn out as imagined. She has been accused of being a cry baby, hypocrite, manipulator and what not.
Recently, Yeh hai Mohababbatein star lashed out at Hina and pointed out her hypocrisy and double standards with nothing but Visual Footage.
What u see here are #Facts and are not #Disrespect to Anyone. And for those over educated illetrates, what u see here is called #TheTruth and #NotTrolling so just because u dont have a strong comeback dont make it an issue about Respect. … pic.twitter.com/WgsVNDP8eT

— Karan Patel (@TheKaranPatel) November 26, 2017
Ok guys get ready to troll me on this but this was important to share. Someone made this edit and im jus putting it forth for everyone to see. #ReadyForYourFrustratedReplies 😂😂 pic.twitter.com/NAuelbv5Wq

— Karan Patel (@TheKaranPatel) November 26, 2017
Woh jo mohotarma hai #BigBoss11 ke ghar mein jo baat baat mein #ThankYouGod aalaapti hai, jo aaj hajaam bani hai, koi unse pls pooch ke bataye ki #YehGhatiyapanKyaKehlataHai 😂😂. #KitnaGandaKhelKhelogiMadam #Sick #Sadistic #Disgrace .. #BholiSuratGandiNeeyat ..! #FakeToTheSoul .

— Karan Patel (@TheKaranPatel) November 24, 2017
Sure, Hina's boyfriend came to the rescue, but there was nothing much he could do about it because the damage was already done.
Pehle I didn't want to mock his show's name in hashtags but this guy is not learning, we'll have to teach him in his own language.Hina andar hai toh koi kuch bhi bolke chalaa jayega Aisa lagta hai.Ek aur hashtag hai for such people #BologeTohSunoge #HinaIsNotAlone mr. #ZubaniMard https://t.co/itDJYUWlXa

— ROCKY (@JJROCKXX) November 26, 2017
Not just Karen Patel, but former Big boss contestant Kamya Panjabi also had a say about the same.
Oops 🤐 HASHTAG GRACE 🤣 by the way did she say "mere jaisa bann ke dikhao pehle" bhai kaun banna chahta hai aisa ??? Chalo chalo haath uthao 😀 @ColorsTV #BB11 @lostboy54 @eyehinakhan @shilpashindee @ArshiKhan_real @Arshikhan_fc @lost_boy23 @11_Bigboss https://t.co/cNxT8Vjq0e

— Kamya Punjabi (@iamkamyapunjabi) November 26, 2017
Benafsha soonawalla who exited the house a few days ago also had a laugh at the cost of Hina Khan.
Hahahahha I'm sorry this is hilarious :$ https://t.co/ZhDz9nNU6Y

— Benafsha (@BenafshaSoona) November 26, 2017
With 2 months already down, let's see how Hina performs for the rest of Big Boss season 11.