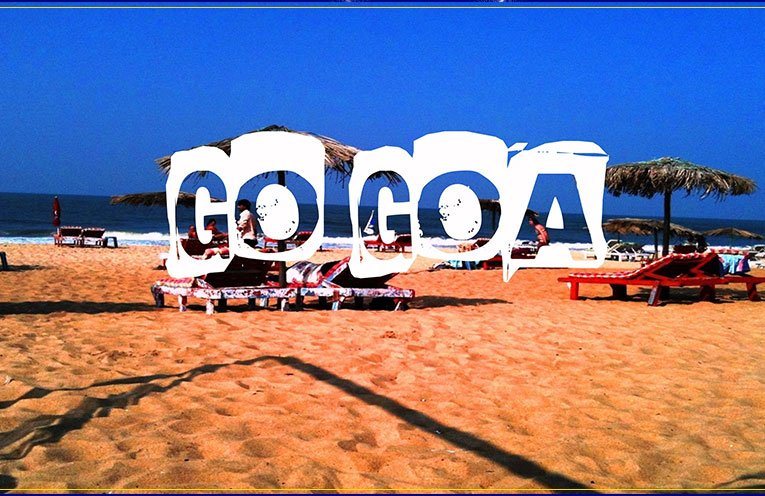 Who doesn't wish to travel? Traveling is one of the most amazing feelings in the world and everyone wishes to travel at least once in their life. The memories and experiences that one acquires while travelling, is something that is cherished for life.
When it comes to travel destinations, every Indian, dreams of going to Goa at least once in their life. It is not just Indians, but foreigners also that are drawn towards Goa's beauty.
Here are 10 reasons why you should travel to Goa at least once : –
Exotic Beaches

Credit : visiit.com

Goa undoubtedly has one of the most beautiful beaches in the world and there is nothing more soothing to your eyes than the sight of staring at the blue sea.

When in Goa you can visit Candolim Beach, Calangute beach, Paradise beach, Baga Beach or Keri Beach.

Nature's beauty

Credit : cloudfront.net

Most of us are surrounded in concrete jungle and for once it feels good to come a bit closer to nature. Not to mention, the quality of air in Goa lets us breathe and live in every moment.

Let Loose

Credit : hiqcdn.com

We mostly live our lives in accordance with our society, but when in Goa. You can let yourself loose and free and do things that you've always wanted to do. You can truly lead a carefree life, even if it is for a few days as long you aren't causing a nuisance.

Affordable

Credit : bstatic.com

Traveling is expensive and considering the fact that most of us hail from middle class families, traveling can only seem like a luxury. Goa is one of the most affordable travel destinations in India and does not burn a hole in our pocket.

You can rent rooms starting from just Rs.1000 per day and hire a bike for travelling around which will cost you nothing less than Rs.500 for non gear bike.

Bollywood's favorite destination

Credit : Google

Most of us were inspired by the impromptu Goa trip that the Dil chahta boys had and we wished to have the same someday with our gang. Not to mention, the numerous number of movies that were shot in Goa just makes us want to go there even more.

One of the most iconic places is the Chapora Fort( Dil chahta hai Fort) and the Our Lady of Immaculate Conception Church, Panjim( Aashiqui, Meri Pyari Bindu and Dilwale ) .

Great architecture

Credit : indiaheritagesites

There is more to Goa than just beaches and Greenery. The architecture is influenced by the Portuguese which is a visual treat. Be it Old Goa or the beautiful forts like Fort Aguada, Chapora fort and Reis magos fort. There are various Portuguese homes also.

No Traffic

Credit : digitalgoa.com

Yes, there is a place in the world that does not have traffic and that place in Goa. The roads might be narrow, but the vehicles are few and trust me when I say this there is no noise pollution there. Very rarely will your hand reach for the horn button.

You can rent two wheelers as well as four wheelers in Goa.

Great cuisine

Credit : zeeboprestaurantgoa.com

Goa has one of the most drool worthy cuisines in the world. Goa is especially famous for its seafood. One of the most famous Goan dishes is Vindaloo, Sarapatel, Bebinca and Dodol.

Great People

Credit : indiamike.com

The locals in Goa are very helpful and truly swear by the term "Atithi Devo Bhava" which means that guest is equivalent to God. Their local language is Konkani, but they can also converse in Portuguese, English, Hindi and Russian. Talk about diversity.

Great Night Life

Credit : holidaybirds.com

Mumbai isn't the only place that doesn't sleep. Goa has a great night life too. It has the most happening clubs like TITOS, Cape town, Club cubana, SIN Q and LPK. It also has a night Market called Arpora Night Market that is open only during season.
You can visit Goa 365 days of the year. However, the best time to visit Goa is during the season which is October to May. You can visit Goa in during Rainy season as well, however there will be water sports available.