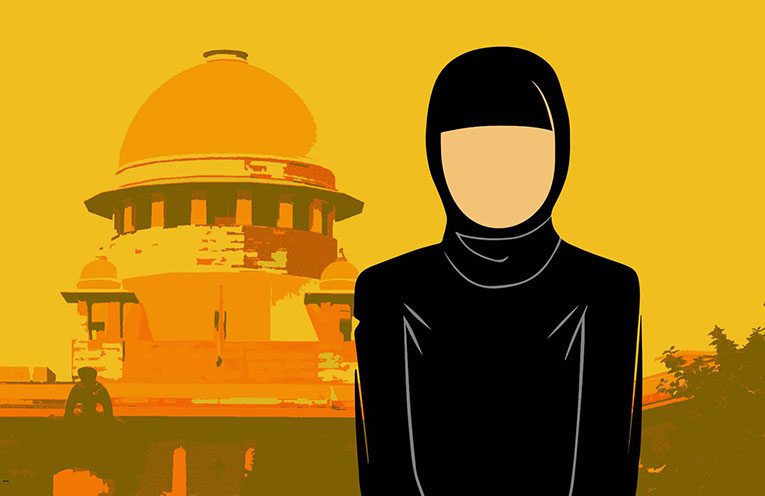 Today in New Delhi, The Centre clears a bill in cabinet that makes "Triple Talaq" or Instant Verbal Divorce a criminal offence in India along with upto three years of imprisonment as a punishment. Now the bill needs to be passed by both Parliament houses of India. Union cabinet has cleared the bill and the center government hopes to get positive approach from the parliament
According to center government, Muslim women, who got "triple talaq" by their husbands over social media and through messages, violates women's right to equality and leaves them destitute in modern times. In spite of court order, "triple talaq" still continues. The bill (Protection of Rights on Marriage) is very important and needful for the muslim women.
The Government is trying to eliminate the "Triple Talaq" because it is very Offensive and Discriminatory against muslim women. But The muslim personal law board and some opposition parties are playing the game for muslim votes, they were not looking happy and were asking the government to change the bill otherwise they would not support this.
Many muslim Countries have also banned "The Triple Talaq Law" and may be India will added to this list soon.
India's highest council of ministers has cleared a bill to make #TripleTalaq or instant verbal divorce a criminal offence with upto 3 years of imprisonment as the punishment. The bill will now have to be passed by both houses of India's Parliament

— Neha Poonia (@NehaPoonia) December 15, 2017
Union cabinet clears Bill to ban the practice of instant #TripleTalaq among Muslims https://t.co/JL86fVXw1N

— Amrita Bhinder (@amritabhinder) December 15, 2017
Muslim women's celebrating & praising Modiji. #TripleTalaq verdict pic.twitter.com/meYG3ZnIAI

— SiddhuHeart © (@siddhuheart) December 15, 2017