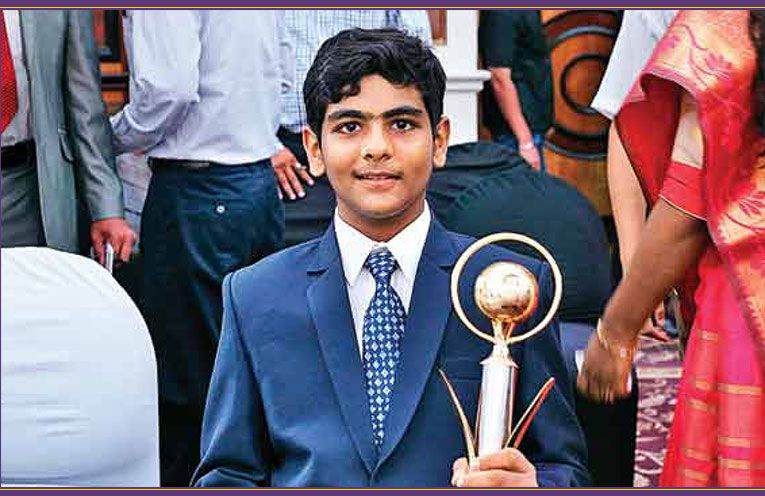 No more Sharma ji ka beta, now, your parents are going to compare you to Thacker ji ka beta.
Teen wonder, Nirbhay Thacker created history by becoming Gujarat's youngest engineer at the tender age of 16 when most of the kids are either giving that 10th Boards or are in Junior college. What is even more breathtaking is the fact that he completed the 4 years course in just one year.
Nirbhay was awarded with his B-Tech degree at the convocation ceremony at Gujarat Technological University (GTU).
While you must think he was a born wonder, but this kid had an Albert Einstein kind of story rather, his father said "10 years ago, his teacher told me my son would have to repeat senior KG due to poor results. I was very disturbed and decided to plan Nirbhay's education myself."
Nirbhay stated in an interview "Every 40-50 days, I would appear for my semester examinations. I used to study for six hours and through meticulous planning managed to finish around 4,000 pages of six subjects in those 50 days. Each semester was the same."
Nirbhay plans to complete 10 B.Tech degrees in the next 3-4 years from IIT Gandhinagar.
A 15 years old #Teen wonder Nirbhay Thacker completes #engineering degree, to get degree certificate from #Gujarat Technological University on January 12. The youngest #engineer? Reports my colleague @harrytaMirror #education pic.twitter.com/RMQajDPmsB

— Niyati Rana (@NiyatiMIRROR) January 10, 2018