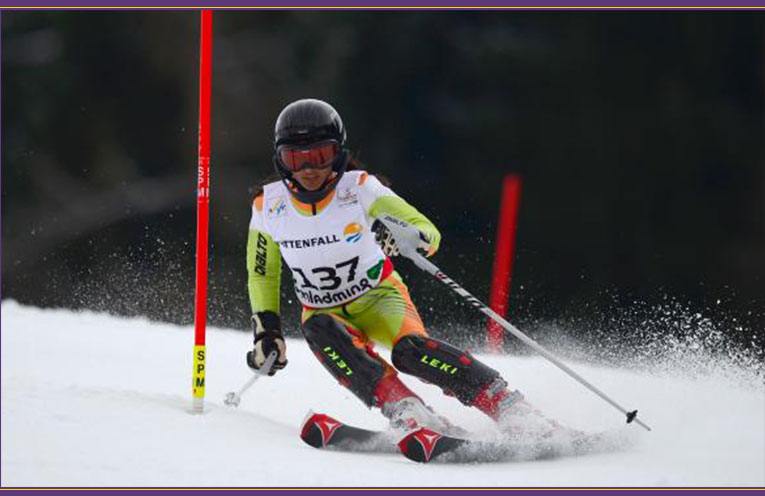 21 year old, Aanchal Thakur created history when she brought home India's first ever skiing medal. She won the bronze medal at Alpine Ejder 3200 Cup at International Skiing event, organized by the International Skiing Festival in Turkey.
The government of Himachal Pradesh decided to give a Cash Price of Rs. 5 Lakhs to Aanchal Thakur. The PM also took social media to congratulate the young girl.
Aanchal hails from Manali and is a student of DAV College, Chandigarh. Aanchal credits her father for her win and states that without his support, this wouldn't be possible.
She stated "I have been skiing in Europe since I was in seventh grade. Papa always wanted me to ski and he has been spending out of his pocket all this while. Without any government help, you can imagine how much he has spent on me and my brother. What makes it more challenging for us is that it doesn't snow in India for the major part of the year, so we have to go out and train."
A rather special effort by @alleaanchal to give India 🇮🇳 its first International medal in Skiing. Heartiest congratulations and keep up the great work. #AanchalThakur pic.twitter.com/rLv5KSRYmG

— sachin tendulkar (@sachin_rt) January 10, 2018
Aanchal Thakur (@alleaanchal ) makes India proud, wins the country's 1st international medal in #skiing ⛷️

Congratulations!#JaiHind 🇮🇳 pic.twitter.com/1IIDWteqee

— Jagrati Shukla (@JagratiShukla29) January 10, 2018
#HimachalPradesh Government Announces Cash Award of Rs 5 Lakh For Skier #AnchalThakur https://t.co/onkscppogz pic.twitter.com/PcfkVQMVsr

— Outlook Magazine (@Outlookindia) January 11, 2018
Congratulations #AanchalThakur for creating history by becoming the FIRST Indian to win an international medal in #Skiing. Jai Ho.👍🇮🇳 pic.twitter.com/r8UcULa0J7

— Anupam Kher (@AnupamPkher) January 10, 2018