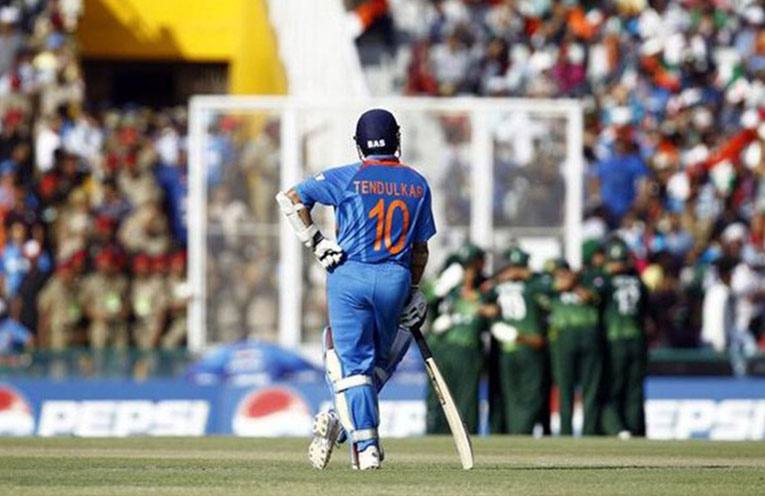 Jersey Number "10", the iconic number of Indian cricket history, known for being the jersey number of the Legendry Master Blaster Sachin Tendulkar could be retired by BCCI. Sachin Tendulkar, who has broken a lot of records and holds big records, wore this number 'Men in Blue' jersey & entertained the whole world with his record setting cricket career for more than 20 years.
Since Sachin's retirement, there was a talk of retiring this jersey too. Eventually, it happened after BCCI's announcement, that the jersey number 10 will no longer be seen on the field.
Earlier in August, when Indian fast bowler 'Shardul Thakur' was playing with this number jersey, he was trolled by cricket lovers on social media. He was blamed for trying to become like Sachin Tendulkar.
BCCI wants the Jersey number 10 to belong wholly and solely to the God of Cricket, Sachin Tendulkar. This is BCCI's and team India's way of paying tribute to the legend and is a way of honoring his work.
WATCH ▶️ @BCCI to retire @sachin_rt No 10 India blue jersey

DETAILS 👉🏾https://t.co/bolGm4hSfz pic.twitter.com/tttUAuys1w

— TOI Sports (@toisports) November 29, 2017
Finally. Thank you @BCCI. #JerseyNo10 Forever. ❤️ pic.twitter.com/CSWDbZf72N

— V. (@iLazyLad) November 29, 2017
Find out the real reason Why @BCCI Retired @sachin_rt No.10 Jersey ► https://t.co/aE0XEzcoQG@virendersehwag @vinodkambli349 @YUVSTRONG12

🙂 salute #SachinTendulkar pic.twitter.com/lBy7MyLZK6

— Vishal Bhagat (@VishalSports123) November 29, 2017
New post (No. 10 jersey worn by Sachin Tendulkar to be retired by BCCI for …) has been published on – https://t.co/7XX9hpBHHs pic.twitter.com/05pa13MMTj

— VisionMp (@VisionMpbhopal) November 29, 2017