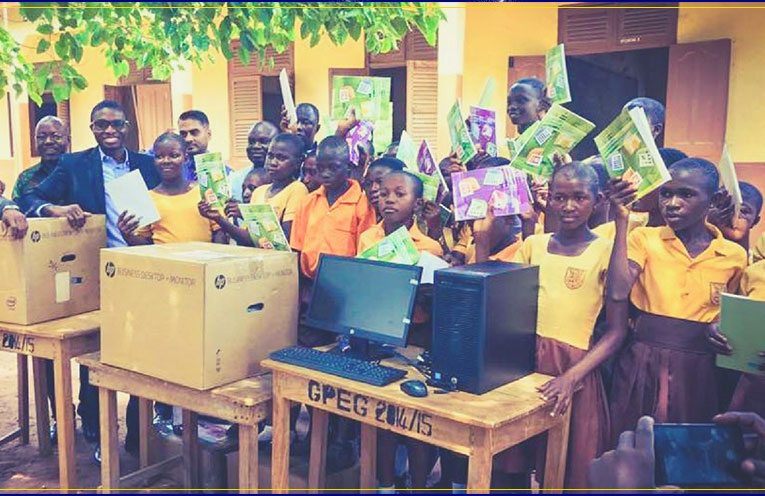 We often tend to take things for granted in life, but when we stumble upon the less fortunate we realize how fortunate we are. We all had our moment of gratitude few days back, when we came across a picture where a teacher was teaching the students Ms. Word on a blackboard because they did not have access to computers.
The Betenase M-A Junior High School in Ghana's Sekyedumase town does not have access to computers, but that did not stop the teacher Richard Appiah Akoto from teaching his students. He used the blackboard to teach the children how to use MS. Word.
The photos of the same went viral on almost every social media platform and while all of us were touched by this gesture, there was one Indian company named NITT who took a step ahead and actually made a difference.
NIIT Ashish Kumar, the NIIT centre manager in Accra, said: "We saw the news getting viral on Facebook and were so touched by the teacher's dedication that we decided to support the school with the best we could do as an IT training organisation.
"We took a printout of the post and discussed the matter with our group CEO Kapil Gupta. He is the one who decided to sponsor five new desktops and books for the school and a new laptop for the teacher as a part of our social and corporate responsibility."
It warms our heart to see that Richard Appiah Akoto's hard work as finally paid off.