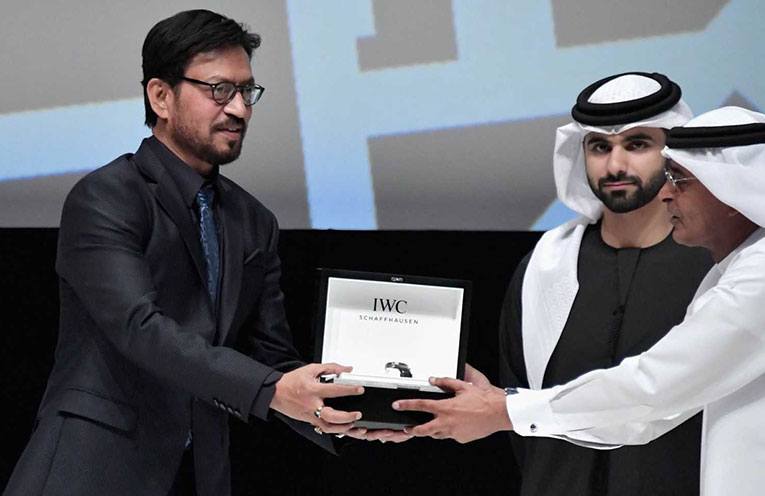 Irfan Khan was honored for his "Incredible body of work" at the 14th Dubai International Film Festival.
Irfan khan looked dapper in a black suit, which he paired with a blue tie. Irfan spoke about this honor and said ""I have been to several film festivals but this one was special because of Cate Blanchett, whom I'm personally a big fan of was present on the same platform. It was exciting moment for me to be recognized alongside someone as talented as Cate. I'm thankful to the festival to have honoured me."
This event was attended by stars all over the world and it was defiantly one hell of a spectacular event.
We congratulate Irfan Khan for winning this award and wish him all the very best.
"RT dnaAfterHrs: #DubaiInternationalFilmFestival: #IrrfanKhan gets felicitated alongside #PatrickStewart and #CateBlanchett https://t.co/2oiJZALDo8 pic.twitter.com/wBYXGEWBQn"

— Pradeep.P.Yadav (@rtiindiapy) December 8, 2017
#IrrfanKhan felicitated alongside the likes of #PatrickStewart and #CateBlanchett at the Dubai International Film Festivalhttps://t.co/7F40YeicQ0@irrfank

— Razhmi (@razmihere) December 8, 2017