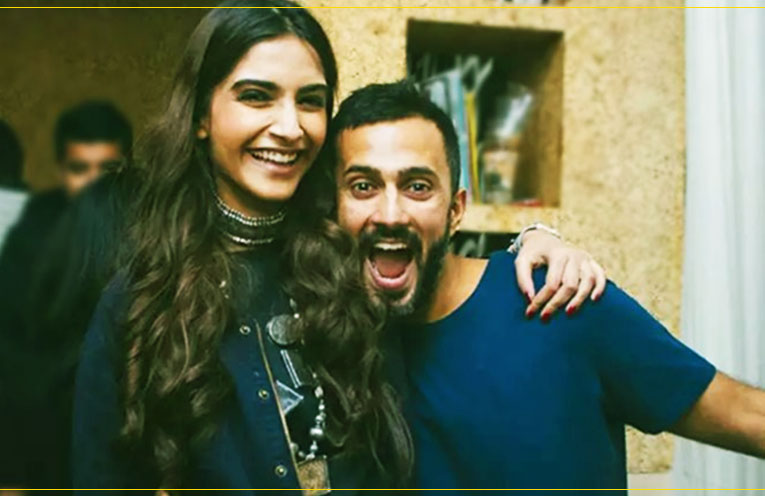 We all know that marriage in on the cards for Actress and Fashionista Sonam Kapoor. We all know that her dream man is MR. Anand Ahuja, thanks to social media. But, what we don't know is who is Anand Ahuja. If you too are dying to know who Anand Ahuja is, then here is everything you need to know about him.
EARLY LIFE AND EDUCATION

Anand Ahuja is a well Established Entrepreneur, who was born on 7th July. He completed his schooling from American Embassy School, New Delhi. He excelled in studies and therefore it came as no surprise when he decided to pursue an MBA degree from the prestigious Wharton School of University of Pennsylvania, USA. Anand is also found of Basketball and loves playing the sport during his free time.
Talking about his family, his entire family comes from the background of well established entrepreneurs.
CAREER
After completing his education, Anand did an internship as a product manager at Amazon.com in Seattle, USA. He is currently the CEO and MD of a clothing brand named "Bhane" that is established in Delhi, which also happens to be the largest export company in India with a whopping turnover worth 450 million dollars.
PERSONALITY
Anand is a Sharp Dresser (NO Brainer). He is known to have a great sense of humor, which is also what helped him make his way to Sonam's heart. He is extremely focused when it comes to career and at the same time he ensures that he doesn't let his personal life take a back seat.
JAB THEY(Sonam Kapoor & Anand Ahuja) MET

Well, although the couple has not gone on record to officially admit to their relationship. Our little birde tells us that, the two met through a common friend, the common friend being Pernia Qureshi, ace fashion designer who happens to be Sonam Kapoor's best friend. What initially started as friendship soon blossomed into Love and well the rest as they say is history.
According to sources, the duo is going to tie the knot soon with close friends and family.
"The entire team of Newsera wishes the couple a happy married life."
Also Read This Post
Anil Kapoor And Sonam Kapoor To Star In Movie Soon