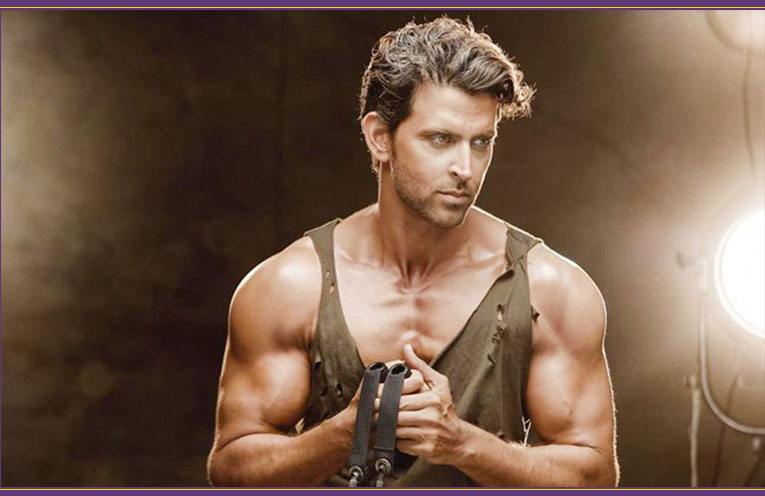 Heartthrob of a zillion girls, India's very own Greek God Hrithik Roshan turns 44 today. He slays it all the way, be it his Greek god looks, amazing acting and dance skill that will make your feet tap. Hrithik Roshan is a package. Let us go about 10 lesser known facts about Hrithik.
"Kaho Naa Pyaar Hai'' wasn't his debut film

Image Credit : jilaaga.com

The day the movie Kaho Naa Pyaar Hai hit the silver screen. People knew that a star was born and he was unstoppable. But did you know that he debuted way before KNPH. The actor starred against Rajinikanth in the movie Baghwaan Dada as a child artist.

Hrithik Roshan is an animal lover

Image Credit : pinimg.com

Hrithik initially had a pug named Puggy, but he passed away a few years ago. He now has a Golden Retriever named "Zane", who was also a part of Hrithik's photoshoot.

Hrithik had a tough childhood and was bullied a lot

Image Credit : blogspot.com

Now you might think, who would dare bully a boy who looks like that? As a child, Hrithik would stammer a lot, which is why he was bullied a lot in school. But he rose like a phoenix and he still practices vocal exercises daily.

Hrithik has his own Brand named HRX

Image Credit : india.com

Hrithik has his own designer line named HRX, the line provides clothes for males as well as females. The clothes are fitness friendly and are easily available online.

He was an assistant Director on the set of Karan Arjun

Image Credit : amazonaws.com

Hrithik worked as an assistant director on the set of Karan Arjun, which was directed by his father, Rakesh Roshan. But in spite of being the son of the director he was treated no different from the rest of the cast. He would sweep the floors, fix the lights, take public transport to the set and he also served tea on the set.

Hrithik is the 5th star to have a statue in Madame Tussauds

Image Credit : blogspot.com

Madame Tussauds is a prestigious museum in London and Hrithik has his own wax statue there. Besides being the youngest Bollywood personality to the have a statue in the museum, his statue is also one of the most kissed statues in the museum and I don't need to tell you why.

Kaho Naa pyaar hai came to him as a Surprise

Image Credit : mensxp.com

Hrithik was surprised when he learnt that his father wanted to cast him in his next movie. Hrithik hadn't revealed his aspiration of becoming an actor to his father; it was his mother who passed on the message to his father. His father went on to read to the script to Hrithik and Hrithik was under the impression that either Salman or SRK who would be doing the movie. It was only when he was done reading the script that he told Hrithik that he was suppose to cast him in the movie.

He has won maximum award

Image Credit : blogspot.com

Hrithik has been nominated 145 times till date and has taken home 136 awards. He is one of the few actors to win the Best debutant and best actor filmfare award in the same year.

Hrithik was supposed to play a role in Dil Chahta Hai

Image Credit : catchnews.com

Hrithik Roshan was supposed to play Amir Khan's role in Dil Chahta Hai but due to date issues, he couldn't make it. Wonder how the movie would turn out if Hrithik was in it?

He Quit smoking after reading the Book "How to quit smoking"

Image Credit : laughingcolours.com

Hrithik was a chain smoker. And couldn't go without smoking, but after reading the book "How to quit smoking", he quit smoking for good and thank God he did.