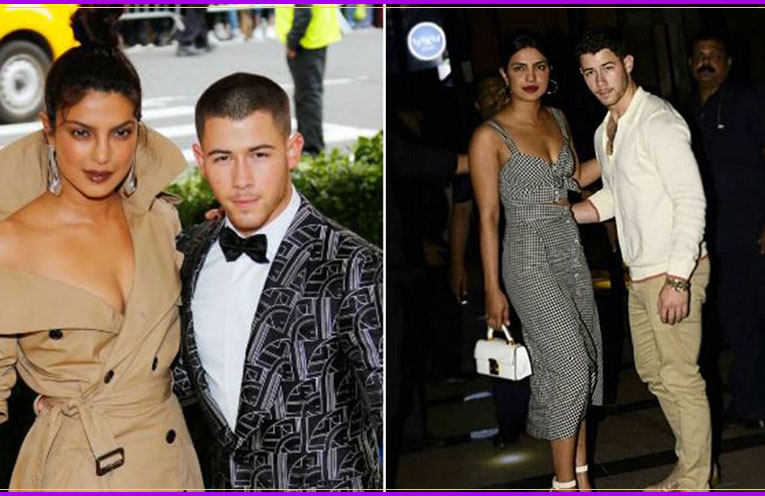 Nick Jonas and Priyanka Chopra have established a niche for themselves in their respective fields. On one hand where Nick is a teen idol around the Globe, Priyanka has been making a mark for herself internationally and India couldn't be prouder of her. Little did we know that our Desi Girl would find love while on her journey to conquer the world. But then again, Love blossoms when it has to and it did in the case of Priyanka and Nick.
How Priyanka Chopra and Nick Jonas fell in love
It all started when they first met for the Met Gala 2017, where they both made a public appearance together. However, they did not know each other at that time and only happened to share a ride to the event since they were both dressed by Ace designer Ralph Lauren.
Post the Gala, the duo continued to stay in touch as "Just Friends." Soon the duo was spotted at various event together and the rumors began to multiply with each passing day.
The Twist in the tale came when Nick took Priyanka as his plus one for his cousins wedding. For all those who don't know. When a person is invited for a wedding, they get a plus one option. In most cases, well, almost in all the cases the plus one is a love interest.
This was their silent way to officially putting a stamp on their relationship.
If their social media posts are anything to go by, the duo had PDA all the way and would always leave musky comments on each other's post. Not to mention, Priyanka who has a whopping 22m followers started following Papa Jonas (Nick Jonas's dad) on Insta. *Talk about another stamp on the deal.
While Nick has traveled the world for his concerts, he has never really been to India. But, when the duo walked out of the airport, while also slaying it with their airport look, our desi hearts went "Jiju mil gaye" ( we have found our brother in law)

Priyanka Chopra has always kept her personal life private and seldom made so many public appearances with one person. There are also rumors that the duo will be moving in together. So, don't be surprised if you see a ring on Pc's finger or hear Wedding bells that matter.
We would just like to wish the couple all the best.
Also Read This
Priyanka's Kickass Response To Assam Tourism Controversy Shows Us Why She Is A GIRL BOSS