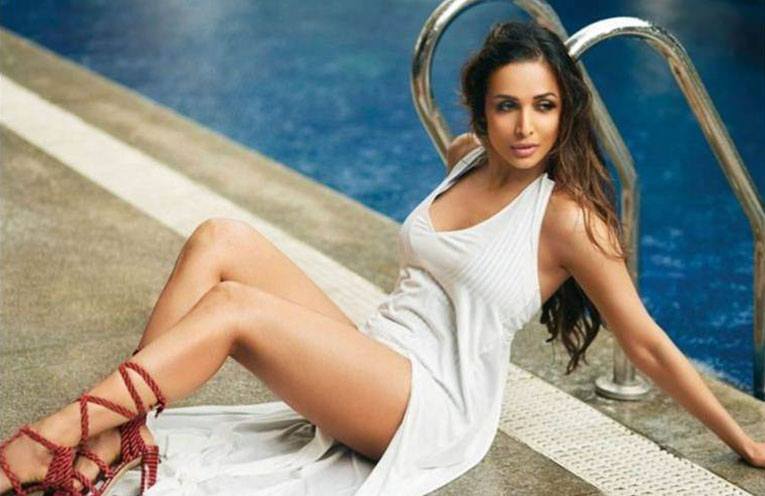 Malaika Arora, the epitome of style, grace, beauty and elegance. Even at the age of 44, she manages to make guys as well as girls drool over her beauty. She hasn't aged a day, if anything she just gets better by the day.
The secret behind her sexy hourglass figure and drop dead gorgeous looks is something every person wants to know and today that is exactly what we will be decoding.
In a recent interview, Malaika stated "My Fitness regime is my way of life." If you follow the Diva on social media, you will know that this statement is every bit true.
Besides working and travelling to exotic locations, this diva works really hard in the gym to maintain her envious figure. She also eats healthy and stays miles away from foods that are harmful to one's health.
Decoding Malaika's Diet
If there is one thing that Malaika Arora swears by, then it is hydration. She once stated "Drink water and detox your body, Hydration is a must".
She also said "It is necessary to keep a track of what you eat, but at the same time, one should never restrict the body from anything. I eat everything healthy and homemade and consume abundant water to detox my body"
Malaika starts her day with a glass of lemon water with honey. Honey is known for its anti aging properties, while lemon water acts as a detoxer.
BREAKFAST:- After that, she has a bowl of cereals or porridge along with fresh fruits and supplements. Health supplements are one of the most underrated things. Health Supplements provide your body with extra vitamins, minerals and nutrients which do not only keep you healthy but also slow the aging clock.
LUNCH:- Rice, Chapatis, Veggies, Chicken and Sprouts.
Malaika prefers keeping her lunch healthy while making sure it keeps her stomach full.
DINNER:- A bowl of soup and steamed veggies and salad. The Dinner should be as light as possible. She has her dinner 3-4 hours before going to bed, this gives the food enough time to digest and avoids digestion problems, unwanted belly fat and obesity.
POST WORKOUT ROUTINE:- Protein shakes and Milk shakes.
Decoding her Fitness
Here is a list of the type of workouts she does to stay fit :
Pilates
In a recent interview, when Malaika was asked about Pilates , she said "It's my way of life. It looks easier, but it requires sincerity, concentration and dedication to follow the routine and do justice to it. I was suffering from hamstring injury and someone suggested me to give it a try and once I started doing it regularly, I could sense the change and since then it became part of my life."
Yoga
"Malaika often turns to Yoga for solace, as she strongly promotes mental health."
Weights
"And for all those who thought weights were only meant for men, Watch Malaika shatter stereotypes."
Swimming
"Malaika has always been a water baby and her choice of holiday destination is a reflection of the same."