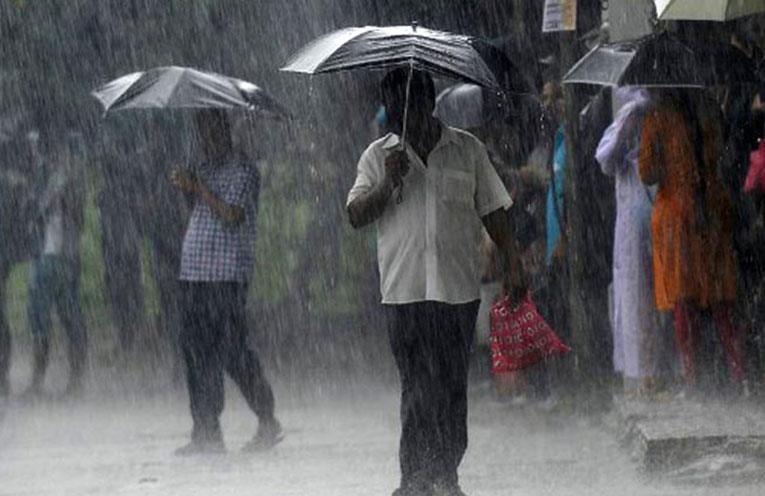 And just when we thought we were done with the rains. The rain hits us again and this time it comes in the form of Cyclone Ockhi.
Cyclone Ockhi which has already affected Kerala, Lakshadweep and Tamil Nadu has now approached Mumbai and Gujarat as well.
It has been raining heavily since 4th Dec 2017 and the government has announced holiday for schools in Mumbai. People are requested to say in their homes for safety reasons.
The Worli Sea link has been closed as the cyclone is expected by 3:00 Pm. Pedder road, Sion Bridge and SV Road from Bandra to Santacruz is also closed due to heavy rains.
BMC has given an alert stating that if the rains don't stop or slow down, then the electricity will be cut. Make sure your cell phones are charged and keep your loved ones informed. The helpline number for BMC is 1916.
Gujarat is also under high alert. PM Modi has told his BJP workers that if any help is required then they should go ahead and help the people. He also stated that the government will help all those in need.
#MumbaiRains make #weather pleasant. #CycloneOckhi pic.twitter.com/lrvHCmvwYi

— SkymetWeather (@SkymetWeather) December 5, 2017
Take a look at the 3 days #rainfall forecast across #Gujarat #Maharashtra #Mumbairains @RidlrMUM @tv9gujarati @mataonline @TV9Marathi #weather #rain pic.twitter.com/VziExI1fuT

— SkymetWeather (@SkymetWeather) December 4, 2017
#Mumbairains Next 48 hours IMD Forecast given high alert in the Mumbai city and around about heavy rainfall and heavy wind, so be prepared and alert by maintaining stock for basic food, medicine & daily needs and also avoid sending children and elderly people outside

— Shiva Shetty (@ShivanShetty) December 4, 2017
#CycloneOckhi #MumbaiRains #Gujaratrains nowcast by VP of Meteorology at Skymet Weather @Mpalawat https://t.co/zYIaw0pjQj

— SkymetWeather (@SkymetWeather) December 5, 2017