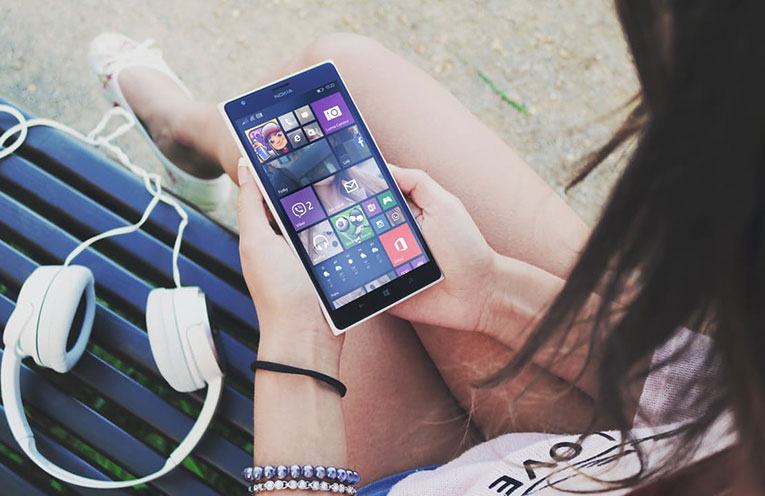 It wouldn't be wrong to say that in recent times, our phones are our best friends. At some point or the other, we have all experienced a mini heart attack when we couldn't find our phone.
The more technology advances, the more we get glued to our phone. And thanks to technology, our phone has more to it than just calling. Apps have made our life easier and here few apps that every woman needs to have on her phone.
Clue

Image Credit : Google

Every woman resents periods. A lot of women, find it difficult to keep a track of their periods with all the hustle in their life. This app helps you keep track of your menstrual cycle.

Aviary

Image Credit : Google

Women love clicking pictures. Clicking the perfect picture is a real struggle, but filters ease the process. No matter how good your camera is, you rarely upload a picture with the hashtag no filter. Aviary is one of the best photo editing apps. It also comes with cosmetic tools and can really beautify a simple pick.

Raksha

Image Credit : Google

In a country, where women have to careful at every step. Raksha is an app that comes to your rescue. The app comes with a button that spends your loved ones an alert along with location when in danger. The best part of the app is that it will work even if it gets switched off or isn't opening, all you need to do is press the volume for three seconds and the alert and your location will be sent.

Himmat

Image Credit : Google

Himmat is an app by the Delhi police. In times of distress, it sends the police an alert along with your location. But this app only makes sense to Delhi users.

Ola

Image Credit : Google

Travel is made convenient and easy, thanks to Ola. On those late nights when you find it unsafe to travel, Book yourself an Ola. It gives you the details of the driver and the route taken. You can also send the details of the driver to your loved one and make sure the driver knows this.

Nykaa

Image Credit : Google

I can't think of a single woman who doesn't use cosmetic products or skin care products. Nykaa is a well known website that provides you the best of products at amazing rates. It also comes with an app which makes shopping easier.

Truecaller

Image Credit : Google

Thanks to true caller, you can now know who is calling. This is a must for woman considering the world that we live it. Before woman would have to think ten times before taking a call from an unknown number, but true caller has made life easy.

Good budget

Image Credit : Google

Managing your finance is a must, if you want to spare yourself from going broke. A personal accountant, record book, financial manager and budget planner is what this app consists of and helps you to avoid going on-board.