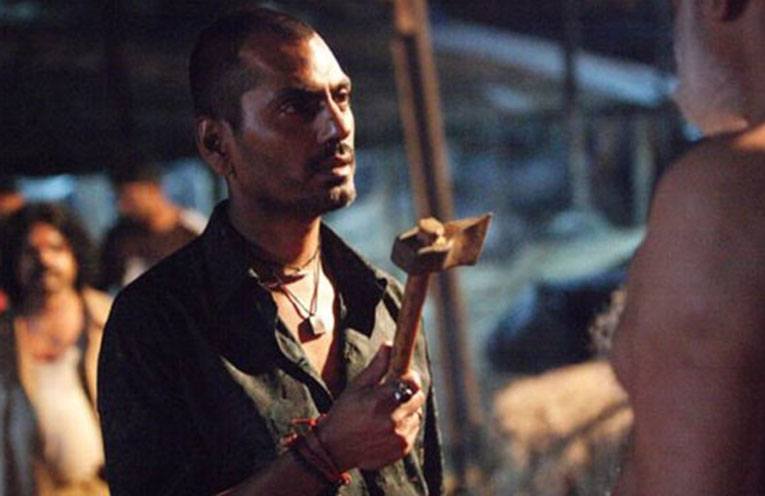 Nawazuddin Siddiqui is undoubtedly one of the best and the finest actors that we have. Every time he steps foot on the silver screen, he sets the bar higher. And this time, what is different you ask?
Director Amit Kumar and Nawazuddin Siddiqui bring to you India's first interactive trailer. Which means the audience gets to decide how the movie ends.
The trailer revolves around the dilemma that the protagonist Vijay Verma faces, who plays a cop in the movie while Nawazuddin Siddiqui plays the role of the suspect. The trailer leaves you with a question "to shoot" or "not to shoot", I guess besides Vijay Verma the audience is also left in the dilemma, what should Vijay Verma do?
The movie is said to hit the theatres on December 15th, 2017.
Shoot or not to shoot? YOU get to decide what happens next in the trailer for #MonsoonShootout what a cool idea! So glad to see filmmakers innovate & push boundaries of the filmmaking process… https://t.co/m2HJLvPIpg
Great stuff @guneetm@nawazuddin_s @mrvijayvarma @amitmonsoon

— PRIYANKA (@priyankachopra) December 4, 2017
What a great concept for the trailer of #MonsoonShootout
"You are the result of your own decisions"

Chose away : https://t.co/IcLnmF1PFB pic.twitter.com/r6P5iV0gnO

— Abish Mathew (@abishmathew) December 4, 2017
Check out the trailer of #MonsoonShootout guys. Starring @MrVijayVarma's & @Nawazuddin_S. https://t.co/AZ1F4Bob3C. To Shoot or not to Shoot.. What will you do mere bhai Vijay?

— Rajkummar Rao (@RajkummarRao) December 5, 2017