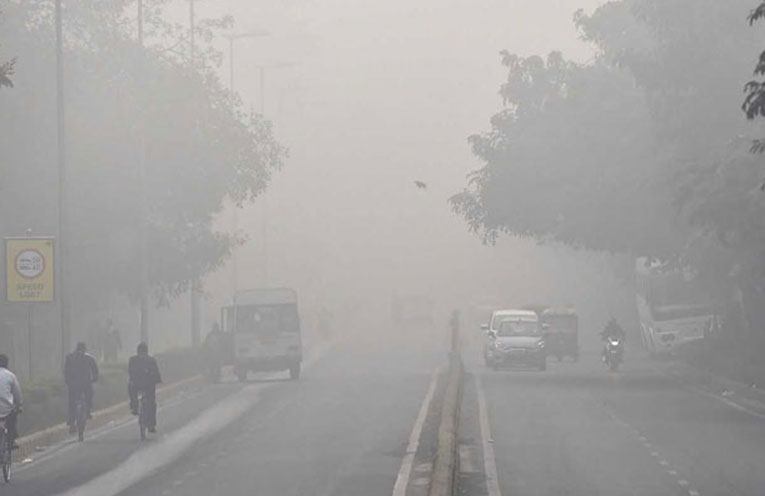 During the hearing about Air pollution, The CM of Delhi Arvind Kejriwal, was slammed by The NGT (National Green Tribunal) for not filling the action plan of Air pollution and poor visibility and strictly gave a deadline of 48-hour for filling the action plan, on how to control air pollution in Delhi.
According to Delhi Government recently, the chief secretary and environment secretary were changed and there for they need some time to file the action plan on air pollution & poor visibility. But the court is quite strict about this issue and told Kejriwal government, "This is your problem and it is a serious issue, the plan needs to be submitted by Wednesday at any cost for the next hearing." The UP and Haryana governments have already submitted their plans.
NGT was not happy to sponsor the 3rd India-Sri Lanka test match and questioned the authorities of DDCA, that in spite of knowing the situation, how could they take the responsibility of the match? The match was stopped several times due to poor visibility.
Cricket match suspended due to air pollution. Sri Lankan team refused to remain in the field.
Happened in World's most polluted Country Endia #INDvSL pic.twitter.com/N9zdcYl0NV

— katherine (@fz_katherine) December 3, 2017
Masks of shame at Delhi's Kotla. It's not Sri Lanka's cricketers who should be ashamed, but all of us, for what we have done to our cities and environment https://t.co/j36S9mN51v #INDvSL #cricket #DelhiSmog #delhipollution #delhiAirpollution pic.twitter.com/64ywklAKwH

— Anand Vasu (@anandvasu) December 4, 2017