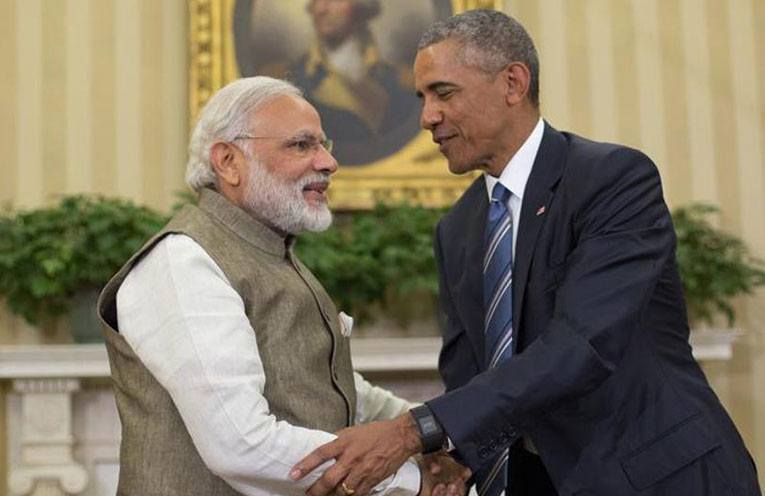 Former President of USA, Barak Obama in the 15th HT Leadership Summit day 2, addresses the town hall in the national capital. Later, Obama was talking to young leaders who came from various parts of the country and said "We have to do much more work to decrease the gap between the rich and the poor." Barak Obama emphasizing that our economies will never work well, if we neglect the middle class and poor families.
This was the first visit of Barak Obama in India, after completing his work time as a president. He said that if India and America come together then, there is no issue that we can't solve. In recent times, both the counties have been working together and have been reaping its benefits.
#India and #US are the defining partnership of the 21st Century, says #BarackObama

Follow #LIVE updates of #BarackObama's #TownHallIndia: https://t.co/Ddw2QmpUUl pic.twitter.com/ChM20JpjH0

— Firstpost (@firstpost) December 1, 2017
He arrived in India yesterday addressing the 15th HT Leadership Summit and said that he was the first United States President to have a recipe of "Daal", the true Indian dish which is made in all Indian homes. In the summit, He explained that the night before a waiter served him daal and many dishes and explained how daal was made.
He will also be meeting Prime Minister of India, Modi. Obama and PM Modi are good friends and that is something the entire world already knows.
It was a pleasure to meet, once again, former President @BarackObama, and learn about the new initiatives being taken forward under his leadership at the @ObamaFoundation and his perspectives on further strengthening India-US strategic partnership. pic.twitter.com/fvoGgF6CZM

— Narendra Modi (@narendramodi) December 1, 2017