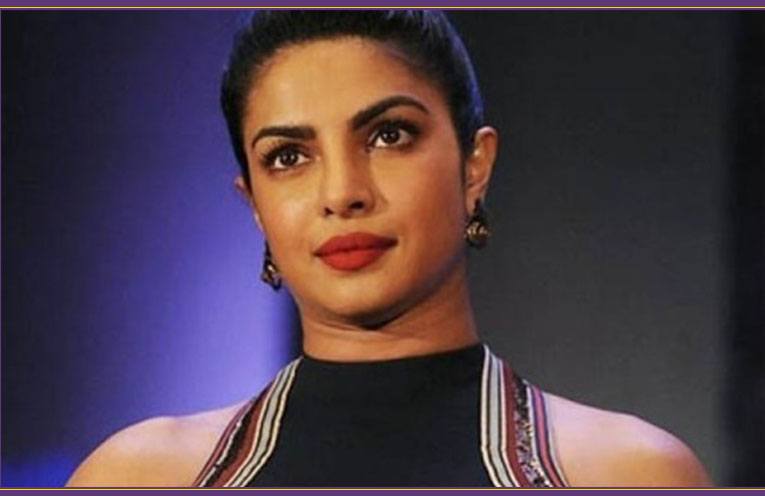 Priyanka Chopra needs no introduction, neither in India nor worldwide. She has been making India proud since she claimed the Miss. World 2000 Crown and her success are reaching new heights every day.
Besides being the face of India Globally, Priyanka is also the brand ambassador for Assam Tourism. She recently shot for Assam Tourism Calendar for which political parties are slamming her right, left and centre.
Why you ask? Well, because she was wearing the most immodest clothing a woman could wear, she was wearing a "frock".
The matter got so serious that the Congress party not only demanded to remove the photo, but also want to do away with her as the brand Ambassador.
@priyankachopra in Awesome Assam's new calendar 2018. pic.twitter.com/NHUJfTOrE1

— PRIYANKA GLOBAL (@priyanka_global) February 20, 2018
The Congress MLA Rupjyoti Kurmi was quoted saying "The government should preserve the respect of the Assamese society. Frock is not an Assamese attire and the calendar pictures were not sober at all. The government should have known how to preserve the prestige of the Assamese society, instead they could have used the traditional mekhela chador. This is the reason we have protested against the calendar."
Congress MLA Rupjyoti kurmi protest against Priyanka Chopra's dress code with Jaapi. Demanded to remove her as Assam Tourism Brand Ambassador. pic.twitter.com/GkaeSHmmUY

— NANDAN PRATIM SHARMA BORDOLOI 🇮🇳 (@NANDANPRATIM) February 19, 2018
However, the State Tourism Minister Himanta Biswa Sarma backed the actress and spoke in her favor "A section of Congress legislators in Assam are trying to get cheap publicity out of the issue. When we receive felicitation in some stage do we go wearing dhoti, the traditional dress of Assam or wearing pants and shirts? If someone comes to Assam from abroad will he be felicitated after wearing dhoti?"
Amidst the controversy, The actress gave a statement that provides why she deserves the title of GIRL BOSS. She quoted "We're from the land of Kama Sutra. We taught the world how to have babies, so sexy comes naturally to us, especially Indian women. Indian culture is not conservative, it's not submissive, it's actually very empowering of women. There is a seductiveness to Indian women. The long hair, the kohl in the eyes, the long sari, the waist. It's all sexy."
Kudos to Priyanka!! You go girl !!