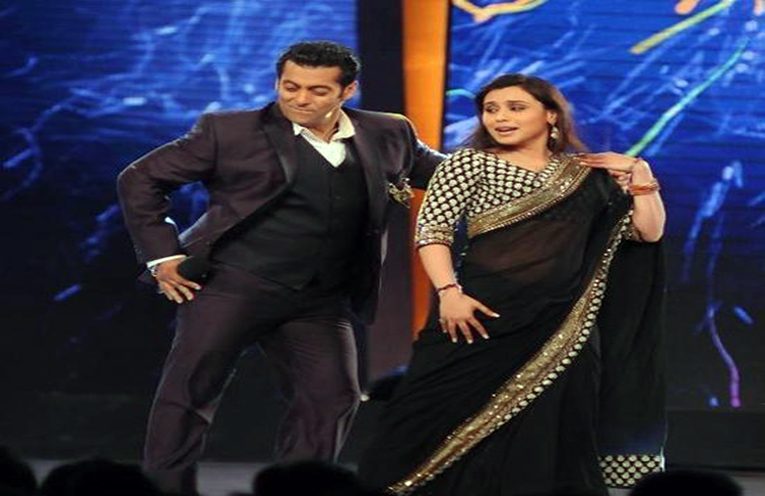 Rani is back after her sabbatical with the movie "Hichki" and the promotions are going on in full swing. And what better place to promote your movie than the most talked about Reality TV show, hosted by the Tiger, Salman Khan and yes! You guessed it right, we are talking about Bigg Boss S11.
Rani and Salman share an amazing bond on screen and off screen, and have been gracing the silver screen together since the 90's, making us feel nothing but nostalgic. Their friendship was quite visible, and Rani didn't spare a chance and took Salman's case royally. While the entire nation has been advising Salman to get married (Besides his die hard female fan following because let's face it, No one wants to be heartbroken), Rani had a rather different take.
She advised Salman to skip the marriage part and just become a father.
Rani Mukherji also said that Salman's baby will be "as good-looking as him." The source added: "When Salman questioned what would happen if the child resembled a not-so-good-looking mother, the duo simply burst out laughing," She also mentioned that her daughter Adira would find a companion.
Rani married Aditya Chopra and the duo is blessed with a daughter. If Salman Khan takes Rani's advice, then he will join the club along with Karan Johar and Tushar Kapoor, who skipped the marriage phase and decided to have a child.
We wish Rani all the best for her upcoming movie Hichki, which will be hitting the screens on 23rd February 2018.