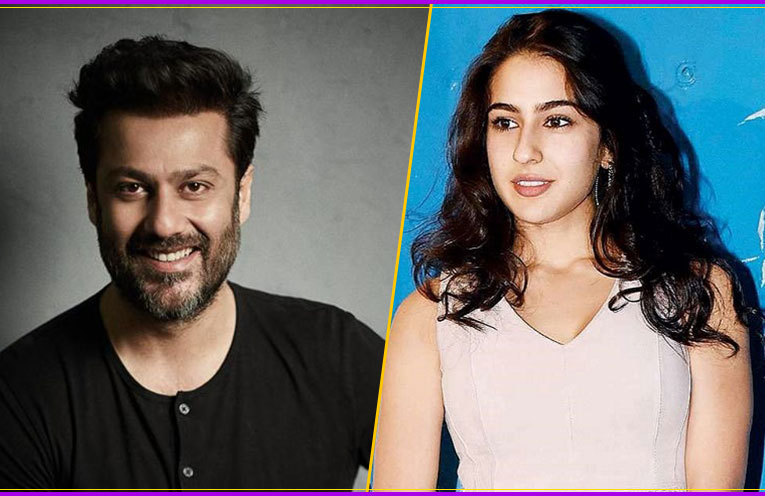 Nawaab Saif Ali Khan's daughter, needs no introduction. Stars kids are born with a silver spoon in their mouth. Making your debut in bollywood isn't easy, however, if you are star kids then you have this opportunity served to you on a platter. Sara Ali Khan is another example of one such star kid who is all set to make her debut in Kedarnath, opposite Sushant Singh Rajput. Fetching a good project to debut with might have been like a piece of cake for Sara, however, post that her journey doesn't seem to be as smooth as it is supposed to be. Recently, the director of her debut movie Abhishek Kapoor dragged Sara Khan to court.
Why has a case been filed against Sara Ali Khan?
Kedernath has been in a legal trouble for a while now, due to which the shooting of the movie was delayed. Between all the commotion that was going on, Sara was blessed with what could only be called a Golden Opportunity. She was offered the Female Lead Role in Simba, opposite Ranveer Singh, under the collaboration of celebrated Filmmakers like Karan Johar and Rohit Shetty. Now, who wouldn't want to work with such an awesome Trio? Sara grabbed this opportunity. However, our little diva forgot all about Kedernath and ended up clashing the dates of Kedernath and Simba. This made director Abhishek Kapoor file a case against the leading lady.

According to sources, "Though Sara had allotted her June and July dates to Kedarnath, she reassigned them to Simmba, as Kedarnath was in limbo then, owing to Abhishek's fiasco with producer Prernaa Arora". While talking about the case, Abhishek's legal council Sharan Jagtiani was quoted saying "The court ordered that both parties settle the matter between themselves and arrive at dates which suit both. However, the attempt to resolve the matter has fallen through. The case will be argued on Tuesday."
We just hope that the matter gets settled out as soon as possible. Because we can't wait to see Sara Khan grace the silver screen with her amazing presence.
Related Posts
Priya Prakash Varrier To Debut Opposite Ranveer Singh In Simba?
Rajkummar Rao Shows Us What It Feels Like To Be A Cold Blooded Terrorist In "Omerta"