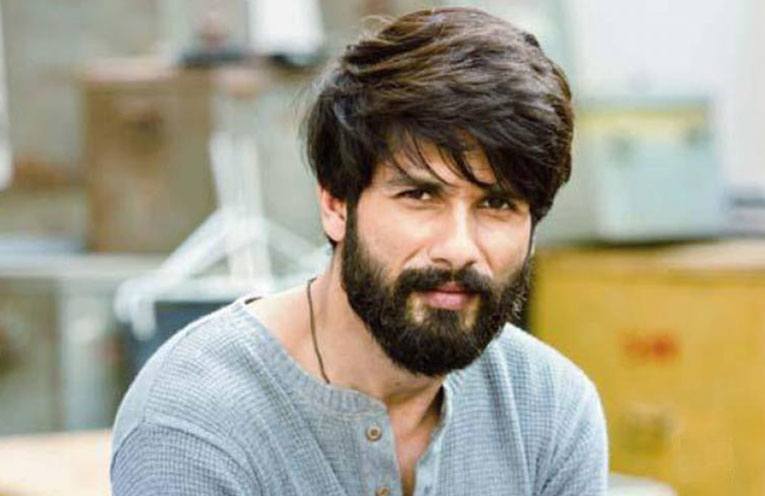 If there is one guy who can look Sizzling hot and ridiculously cute at the same time, then that person is Shahid Kapoor. Those piercing eyes and Sharp jawline can kill anybody and not to forget that infectious smile that makes every girl's heart melt.
Shahid was recently voted Sexiest Asian Man Alive 2017 by Eastern Eye. Shahid even dethroned Zayn Malik, former one direction Singer. Hrithik Roshan was placed at 2nd position. TV actors Vivian Dsena and Ashish Sharma also made it to this list.
Recently, Priyank Chopra was voted as the Sexist Asian Women 2017. Ironic, how the two most Sexiest people alive once dated each other. Shahid Kapoor married Mira Rajput in the year 2015 and left half the girls Heartbroken. The couple have a daughter together, and named her Misha which is an amalgamation of Shahid and Mira. I don't think they could have done a better job with the name.
"Team Newsera would like to congratulate Shahid Kapoor and wish him all the best for his next release Padmavati."
Congratulations @shahidkapoor for topping Eastern Eye 2017 list of 50 Sexiest Asian Men in the world. From your hard work to being a dedicated family man, you have become a strong role model for all the young men out there. #ShahidKapoor #AsjadNazirSexyList2017 pic.twitter.com/aG8Ktjxpi1

— Asjad Nazir (@asjadnazir) December 13, 2017
#ShahidKapoor voted 'Sexiest Asian Man'. How much would you rate his hotness on a scale of 0 to 100 degree? pic.twitter.com/1k64RSrZii

— Mastiii TV (@mastiiitv) December 14, 2017
Great, after @priyankachopra , now its time for @shahidkapoor to rule the list.
Sexiest Man Alive,2017 in List of 50 Sexiest Asian Men 2017 .#ShahidKapoor left @iHrithik and @zaynmalik behind to top the list.@EasternEye @asjadnazir @shahidkapoorFC #PriyankaChopra pic.twitter.com/LEyKFskLDi

— Rima Barua (@rima_barua) December 14, 2017