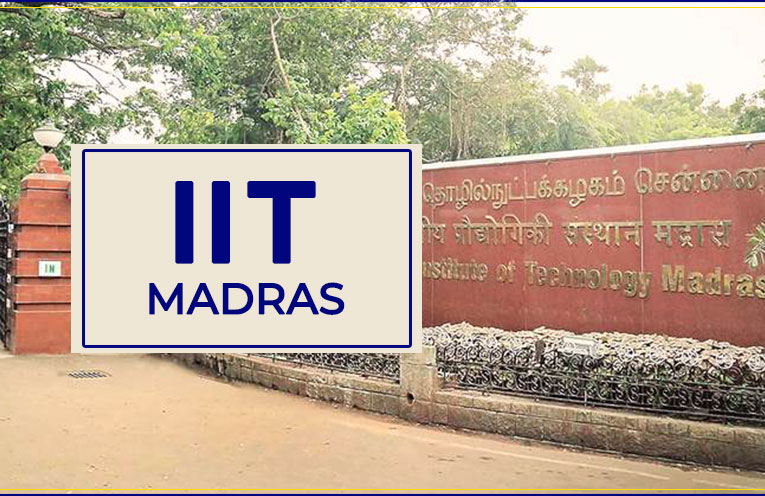 Even before the results are out, students are also bombarded with one question. The question being, "what's next?" from your friends to family to neighbors to every tom, dick and harry that you meet will throw this question at you. If you are living in a country like India, you would know that Engineering is one of the most common and highly recommended career choices. Nothing makes parents prouder than the fact their child is studying engineering. If you've decided to walk the path of engineering then the most important step would be selecting and getting into the right engineering college and while you are doing so it is important to know the top engineering colleges in India.
Here is a list of the Top 6 Engineering Colleges in India
Indian Institute of Technology, Madras

Established in the year 1959 making it the third established IIT by the Government of India. IIT Madras is well connected by city buses, rail and airport, making traveling extremely friendly. The alumni include of the most celebrated people, which includes Kris Gopalakrishnan who happens to be the co chairman and co founder of Infosys. It also provides 100% Placement to its students.

Indian Institute of Technology, Bombay

Situated in Land of Dreams and spread over 550 acres is IIT, Bombay. Established in the year 1958, it is the 2nd Best IIT institute which also offers 100% Placement. Its alumni include, Nandan Nilekani, Co founder of Infosys and Manohar Parrikar, Three times Chief Minister of Goa and former Defense Minister.

Indian Institute of Technology, Kharagpur

IIT, Kharagpur was established in 1951 making it India's second IIT. It also happens to have the largest campus, spread over 2,100 acres of land. It is ranked as the 3rd Best IIT in India. The campus is the nearest Kolkata Airport and Kharagpur station, which falls within the 5km radius. The alumni include, Sundar Pichai, CEO of Google and Arvind Kejriwal, CM of Delhi. It also provides 100% placement for students.

Top Engineering Colleges in India

Indian Institute of Technology, Delhi

Ranked on the 4th position is IIT, Delhi, which was established in the year 1961. Spread over 320 acres, the institute is the close to Jawaharlal Nehru University, All India Institute of Medical Sciences and Indira Gandhi International airport. The alumni include Raghuram Rajan, Binny Bansal, Co-founder of Flipkart and Kiran Bedi first female IPS officer of India. It also provides 100% placement for students.

Indian Institute of Technology, Kanpur

Being one of the first institutes in India to offer Computer Science Education is IIT, Kanpur which is ranked as the 5th best institute. It was established in the year 1959 and is spread over 1000 acres. The institute is closest to Railway Station Kanpur and Lucknow airport. Its alumni include N.R. Narayana Murthy, the Founder & Chairman Emeritus of Infosys and Duvvuri Subbarao, 22nd Governor of Reserve Bank of India.

Indian Institute of Technology, Roorkee

The oldest IIT that was established in the year 1847 in India was IIT, Roorkee which is ranked sixth among engineering colleges by the National Institutional Ranking Framework. The campus spreads over 25 acres. The most interesting part of this institute is the list of Alumni out of which 10 of the alumni have won PADMA awards. The alumni include Narendra Patni (1943–2014), founder, Chairman, and Chief Executive Officer of Patni Computer Systems, Amit Singhal (born 1968), who rewrote the Google search algorithm in 2000.

The institute is nearest to Roorkee railway station, Dehradun airport, however the most preferable airport nearest from Roorkee is the New Delhi International Airport which is about 180 kilometers away.
Post You Like to Read :
Gujarat Gets Its Youngest Engineer With 16 Year Old Nirbhay Thacker