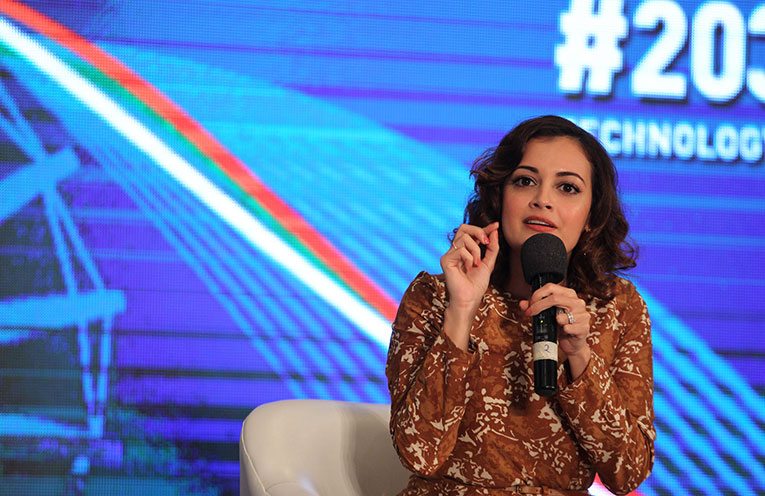 In a nation where even mentioning the word Period is a taboo, Dia Mirza strongly talks about Periods and how we should opt for biodegradable options rather than using Sanitary napkins.
Dia Mirza spoke about how sanitary napkins are not environmental friendly. She said "Sanitary napkins and diapers in our country are polluting the environment on a larger scale and that's why during periods I have stopped using sanitary napkins. As an actor, if I am saying this then it is a big thing because we also promote sanitary napkins. Whenever I get offers of sanitary napkins promotions, I clearly deny them"
Instead of opting for Sanitary napkins, women can opt for menstrual cups, reusable sanitary napkins and biodegradable napkins which and great degradable options and can are easily available and affordable. Such options will not pollute the environment and are great options during Periods.
She said, "Now I use biodegradable napkins that get destroyed 100 percent naturally. In our country, women are using cotton during periods for a long time but now many options have come that are bad for the environment. The women in India should stop using sanitary napkins and should use protective and secured biodegradable napkins."
Dia Mirza who stole our heart with the "Rehna hai tere dil mil" will be making a comeback with Sanjay Dutt's Biopic.