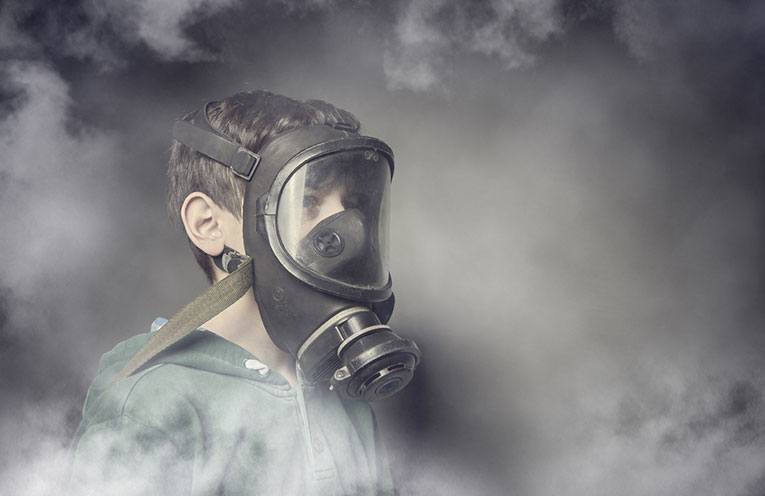 "Air Pollution can cause irreversible damage to young children's brains." said UNICEF's latest report on how toxic air can harm children's physical and mental health. This is really a big and serious issue that we have been facing in recent times.
The UNICEF reports once again spoke about Air Pollution in India. According to UNICEF, Toxic air harms children's memory and IQ levels. It also reduces the brain power such as neurological behaviour, hyperactivity disorder and developmental delays.
"Most of the brain's development happens in the first 1,000 days after birth, which makes babies vulnerable to damage by a smaller dosage of toxic chemicals. Because they breathe more rapidly through their mouths" said by Dr Krishnan, Fortis Hospitals in Gurgaon
Delhi Smog – The UNICEF report released on Wednesday when the world's eyes were focused on Delhi Air pollution.
The report pointed out that 12 million babies in South Asia and 17 million babies over the world live in harmful areas. The pollution level is too dangerous. It is 6 times higher than the international safety limits of 20 microgram per cubic meter for PM10 and 10 microgram per cubic meter for PM2.5.
#AirPollution can cause irreversible damage to young children's brains.
Read about @UNICEF's new report on how toxic air can harm children's physical and mental health @htTweets –> https://t.co/F81K8bWbPp pic.twitter.com/Oy2eHUbU2j

— UNICEF India (@UNICEFIndia) December 6, 2017
Is your baby smoking 25 cigarettes every day?
That's how dangerous #AirPollution can be to the health of your child.@MoHFW_INDIA @WHOSEARO @WHO @UNICEFROSA pic.twitter.com/38Hhblcjmh

— UNICEF India (@UNICEFIndia) December 6, 2017