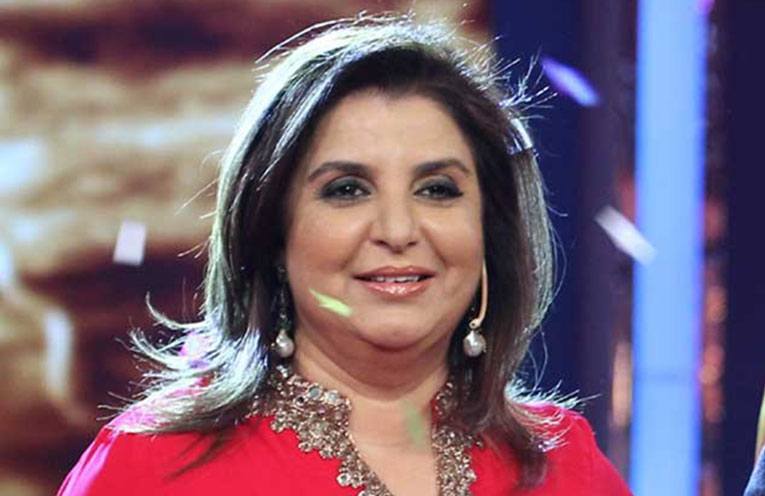 The Om Shanti Om director Farah Khan turns 53 and age seems to be just a number for this woman. There is no stopping her. She has been an inspiration for women.
Let us go through 10 unknown facts about Farah Khan :-
Farah Khan got her big break accidently. Farah Khan's career started with the choreography of the song "Pehla Nasha" but she wasn't supposed to be the one choreographing the song. It was suppose to be choreographed by Saroj Khan but since she couldn't make it to the set, Farah ended up choreographing the song and well, the rest is history.
Farhan Akhtar and Zoya Akhtar are Farah Khan's first cousins. We all know that Sajid Khan is her brother, but only a few know that she is also related to Farhan Akhtar and Zoya Akhtar. Farah Khan's mother and Farhan Akhtar's mother are sisters. I guess direction runs in their blood.
Farah Khan conceived her triplets through IVF. A mother of one boy and two girls, Farah Khan took the decision of having kids through IVF at the age of 43. She quoted "It is important that we come forward and take pride in this because it gives so much courage and so much hope to people who want to do it, but are scared to do it. I proudly say that my children are from IVF."
Farah Khan has choreographed the "Hips don't lie" singer, Shakira and we are not lying. She choreographed her for the Bollywood version of "Hips Don't lie" for MTV music video award 2006.
She idolizes Michael Jackson, well who doesn't. It was only after the release of the famous "Thriller", that Farah realized her love for dance. She was in college back then and learnt dance on her own and has had no formal dance training.
Farah Khan has had a tough childhood. A lot of you might think that she was born with a silver spoon in her mouth, but she has been through hard times. Her parents separated at an early age and her father who was a filmmaker went broke as his movies failed terribly at the box office.
Farah Khan met her husband on the sets of her directorial debut, "Main hoon na" where he was working as an Editor. The duo has been together ever since.
She has her own production company along with her husband Shirish Kunder named '' Three's company" after her three kids.
Farah Khan has a lot of good friends in B Town. We all know about her equation with SRK, which is often termed as BFF Goals. In fact, SRK signed the movie "Main Hoon Na'' without even reading the script. She is also good friends with Boman Irani, Karan Johar, Manish Malhotra and Abhishek Bachchan.
Injection scares her to the core and she refrains from taking any infections.
"The team of Newsera wishes Farah Khan a Happy Birthday."
#HappyBirthdayFarahKhan from all of us at #RedChilliesVfx Thank you for the journey from #MainHoonNa to #OmShantiOm to #HappyNewYear 😇🎂🍾🍾 here's to new journeys together! @iamkeitan @Harry0073 pic.twitter.com/pJchU3lSGu

— redchillies.vfx (@vfx_redchillies) January 9, 2018
Wishing a very happy birthday to the director, producer & a choreographer, @TheFarahKhan, wishes you much more success & happiness in the year ahead.
May God bless you with happiness, love, good health and a long life. 😘👑#HappyBirthdayFarahKhan pic.twitter.com/3tu9Hx1Vhl

— Dinesh Purohit (@Imdineshpurohit) January 9, 2018