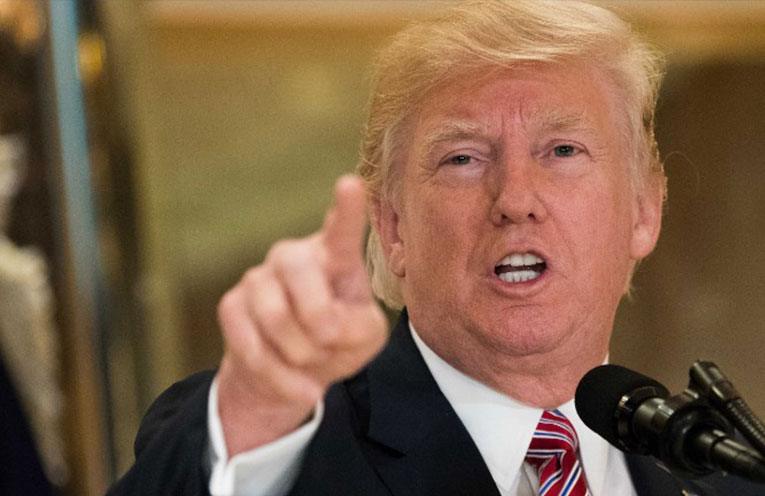 USA President Donald Trump has urged all countries to cut their diplomatic and trade relationship with North Korea, thereafter North Korea's latest test of Ballistic Missile (ICBM). The President of USA has issued a new order to stop North Korea's shipping, banking, ports & manufacturing segments. Trump has asked China to cut off the oil supply as well as all types of business with North Korea.
China is the only country who has tied up with North Korea and captures 80% market of North Korea, like raw materials, oils, banking and export-import. On behalf of the US, they would not seek a fight with North Korea's regime but would destroy them completely, if war begins.
This news came after North Korea tested the ballistic missile (ICBM). North Korea said that this missile will reach USA. Missile altitude is about 4, 475 km (2,780 miles) – more than 10 times of the height of International Space Station and would be increase.
USA wants to cut the oil lifeline because main source of nuclear production is oil. And if oil supply is eliminated completely, then Kim Jong UN will be weak and world can breathe in peace.
Just spoke to President XI JINPING of China concerning the provocative actions of North Korea. Additional major sanctions will be imposed on North Korea today. This situation will be handled!

— Donald J. Trump (@realDonaldTrump) November 29, 2017