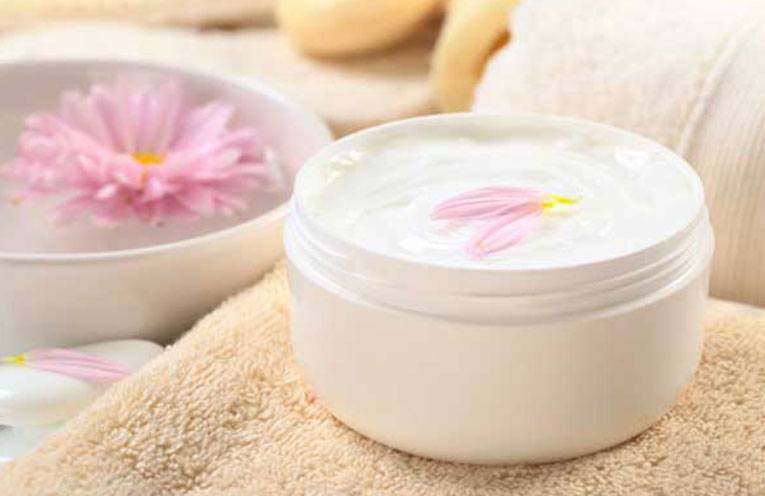 White petroleum jelly is like a one man army. It has so many excellent benefits and it is completely skin friendly and does not contain any harsh chemicals that can damage your skin in the long run. Plus, it is easy on the pocket, and easily replaces various skin care products thereby saving you few extra bucks.
We all use beauty products and follow different beauty routines such as skin care routine, hair care routine, night care routine and make up routine, are some of the routines that we girls follow.
Today, I will tell you how to incorporate white petroleum jelly in various routines : –
Skin care routine
Encourages long lasting fragrance
Apply petroleum jelly on the places where you are going to apply your fragrance. Wait for a few seconds and spray your fragrance. This trick will help your scent last longer as white petroleum jelly locks in the fragrance.
Pink soft lips
Take a generous amount of white petroleum jelly and apply it in circular motion and massage it well. This happens to be one of the most widely used benefits of petroleum jelly and will leave you soft pink lips every time.
Softer skin.
Petroleum jelly is extremely moisturizing and works wonders for skin. Apply white petroleum jelly on dry areas, petroleum jelly is hydrating and will keep the skin moisturized and nourished. It can also be used as a cold cream during winters.
Body Scrubs
Body scrubs tend to be expensive and contain chemicals as well. White petroleum can be used as a Natural body Scrub. Take some jelly and add sugar to it. Apply it all over your face and massage it. Keep it for a while and wash it off with warm water.
Makeup routine
Lipstick base
White petroleum jelly can be used as a lipstick base and can help your lipstick longer. Apply a generous amount of White petroleum jelly on your lips, keep it for a while and wipe of the excess. Then apply a thin layer of White petroleum jelly and apply your lipstick. This will not only prevent your lips from drying but will also help your lipstick last longer.
Make up remover
Make up remover sometimes tend to dry your skin. White petroleum jelly acts as a natural makeup remover, it helps you to get rid of your make up and doesn't dry your skin moreover it acts as a moisturizer. Talk about killing two birds with one stone.
Blush
White petroleum jelly acts as a great blush, it helps fake a bone structure. A tiny amount across cheekbone can add shine which creates a contoured effect.
Hair care routine
Protects from hair dye
Before applying hair color or henna to your hair. Make sure you apply White petroleum jelly to avoid any strains on your skin as it protects your skin.
Split ends
Over a certain period of time our hair ends tend to dry resulting in split ends. Apply White petroleum jelly on the ends of your hair to avoid split ends and to promote healthy hair growth.
Night Care Routine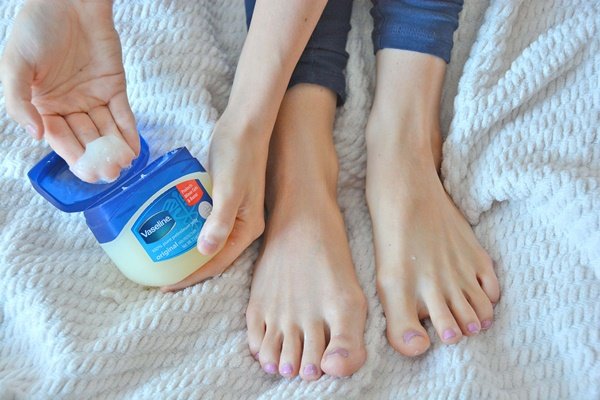 Softer hands and legs
Wash your hands and legs nicely before going to bed. Apply White petroleum jelly quickly and as your skin is more receptive after it is washed. Wear socks and gloves for added benefits and you will wake up with softer hands and legs in the morning.
Cracked heels
Cracked heels is not just painful to one's feet but is also painful to one's eyes. Soak your feet in warm water and towel try it. Apply a generous amount of White petroleum jelly. Do this on daily basis and watch your cracked heels transform into beautiful soft heels.
Longer lashes
Now, who doesn't wish for longer lashes? Other longer lash treatments tend to enter your eye and cause irritation. White petroleum jelly helps lengthen your lashes and gives it an added volume. It is also easy on the eyes and will not cause any irritation.
Pink lips
Take White petroleum jelly and add a bit of beetroot juice to it. Apply this on your lips before going to sleep and you will surely wake up with soft and pink lips. Beetroot juice acts as a natural tint here.