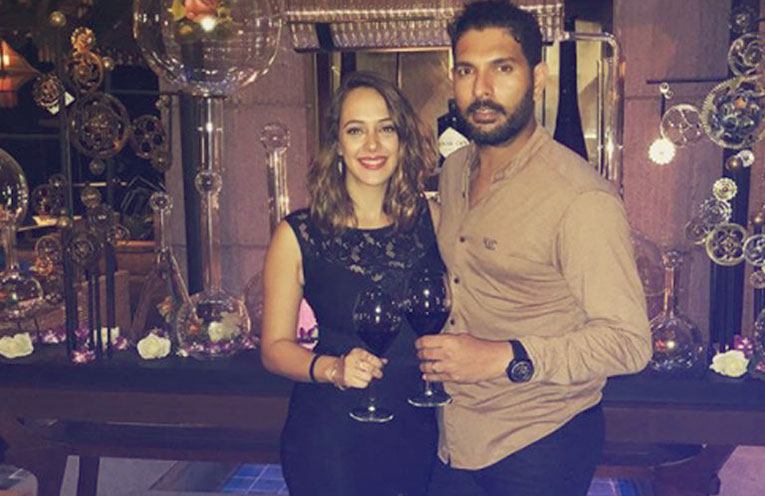 Yuvraj and Hazel tied the knot last year on 1st December 2016 and boy, it was one of the most lit weddings of the year. They got married as per Sikh wedding rituals in Chandigarh followed by a lavish reception party.
For Yuvraj it was love at first sight and all Yuvraj had to do is, show Hazel a glimpse of his charm and she couldn't help but fall in love with him.
The duo also appeared on the Popular TV Show "The Kapil Sharma Show'' where they were seen talking about their love story which melted everyone's heart.
Hazel shared an adorable picture of the two celebrating their anniversary. The picture captioned "Wining and dining after 1 year of marriage. Happy Anniversary @yuvisofficial it's been a roller coaster but i wouldn't have wanted to do it with anyone else. I love you husband. "
We hope they continue to have a happy married life.