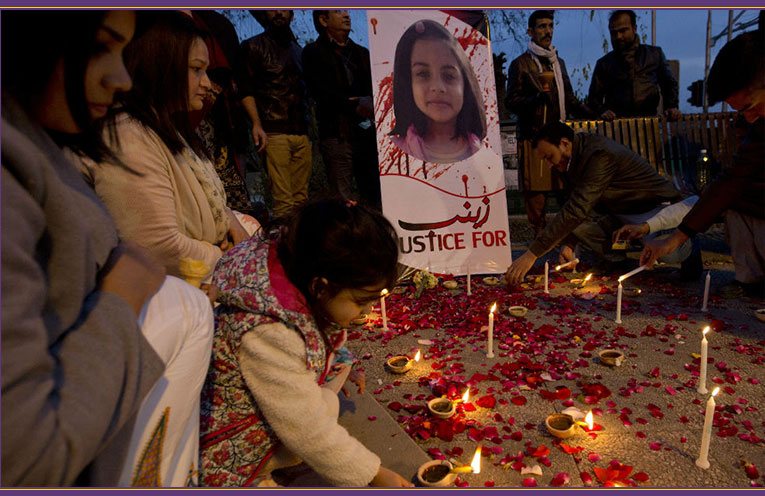 Rape crimes are an ugly part of our society, every time you flip the page of the newspaper once you are done reading a rape incident you end up finding another rape incident.
A few days ago, the rape and the murder of a 7 year old, Zainab shook the enter world. This beautiful child was raped multi times and murdered, while her parents were on a pilgrim in Saudi Arabia.
After a lot of investigation and hard work, the devil behind this crime in unveiled. The accused it said to be 23 year old Imran Ali, who belongs to the same neighborhood as Zainab. The DNA samples matched the ones found and he has also admitted to the murder.
Imran Ali is also responsible for the 8 other rapes and murders of children since 2015. After committing such a shameful act, the man had the audacity to attend Zainab's funeral.
"We hope that Justice is served."
This is how Rana Sana is speaking to a man who lost his daughter to rapist and see how CM has switched off his mike. Shameless attitude #ZainabMurderCase pic.twitter.com/fOFtbuSo9j

— Farhan K Virk (@FarhanKVirk) January 23, 2018
Police claims Zainab's Killer Imran was her neighbour. #ZainabMurderCase

— Rabia Anum (@RabiaAnumm) January 23, 2018
#CMPunjab celebrating the arrest of #Zainab killer/rapist, giving Mubarakbad to the Nation. Ghulams standing there are clapping. Though he should be ashmed that he waited for 12 girls to b raped. Wanna know y the action was not taken on the rape of 1st girl. #ZainabMurderCase

— Nadia Mirza (@nadia_a_mirza) January 23, 2018