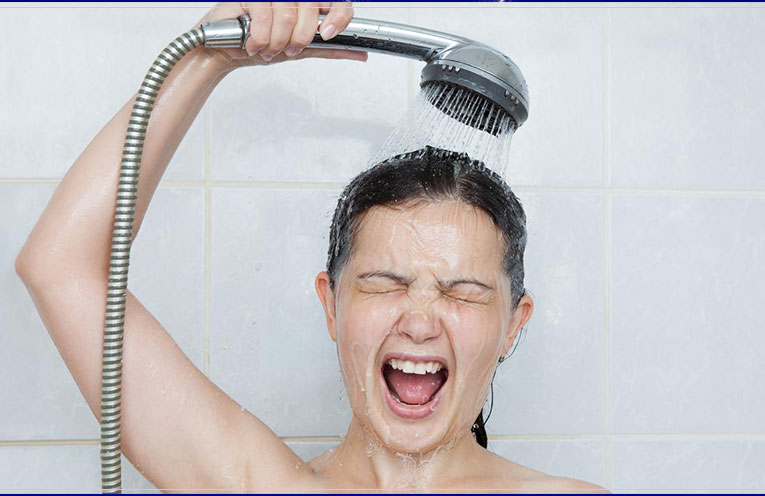 The world is divided into two halves. There are the ones who like to kick start their day by bathing and then there are the ones who can't think of a better way of ending their day than bathing. We often find people from both the halves getting into a war of words as to which one is the better option, not to mention the various myths surrounding as well. We are going to draw all the benefits of bathing in the night as well as bathing in the morning, so that you can make your pick.
What are the benefits of showering(Bathing) in the morning?

Drives away blues
Bathing in the morning helps in increasing alertness in the brain, most morning bathers call morning bath their caffeine. It helps drive away blues which helps you feel active, thereby helping you kick start your day.
Works wonders for oily skin
People with Oily skin should have bath in the morning. When you are asleep, your body tends to secrete oil, if you have oily skin, then showing in the morning helps you reduce the oiliness of your skin.
Helps you have a productive day
People who start their day early in the morning, tend you have a more productive day. If you have a problem of getting off the bed early morning, then showering in the morning can be one of the major reasons to help you get off your bed.
What are the benefits of Showering(Bathing) in the night?

Helps you sleep better
We are not contradicting our previous statement, where we mentioned that bathing in the morning helps drive away sleepiness, however, bathing in the night works on a different mechanism all together. Bathing in the night helps you cool and relax your body, which helps people sleep better.
Improves skin
People who bath at night tend to have better skin. During the day, the body, tends to get covered with dirt, dust, sweat and what not. Bathing in the night helps you get rid of all this. Not to mention, when you sleep your skin cells repair itself, which is why you see night creams and night skin care routines growing so popular.
Reduces stress
People go through a lot throughout the day, sometimes sleeping with unresolved issues can lead to depression and stress. Showering in the night is considered like a mini meditation that helps you think through and helps you put things into perspective.
Long story short, you can have bath whenever you want as long as it floats your boat as showering in the morning and night are equally beneficial.
Also Read This:
Commonwealth Games Come To An End:- India's Daughter Bring Home Most Of The Medals