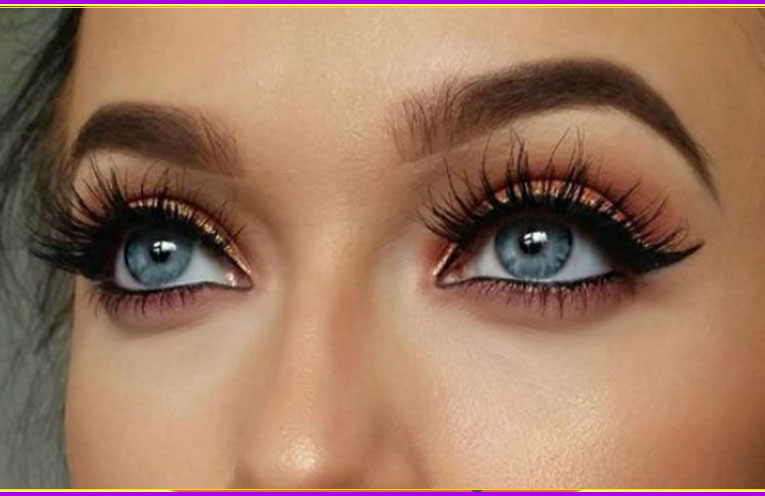 Our eyes are our most attractive feature, which is also why every year, millions of eye products are sold around the world. When it comes to our eyes, our eyelashes play an integral role in adding beauty to our eyes. Similarly, when it comes to beauty nothing can beat natural beauty because no matter how good your makeup is. At the end of the day you need to get rid of it. So, we are going to let out 5 secret ways of growing your eyelashes that will help you get naturally beautiful eye-lashes.
Keep your water line clean

Keep your water line clean

Keeping your water line clean is extremely important. You need to get rid of all the dirt and makeup that gets stuck on your waterline during the day. You can clean your waterline by using a cotton bud. Take the bud and gently wipe your waterline, you'll be surprised to see how dirty your waterline is.

Trim your eyelashes

Trim your eyelashes

The growth of your eyelashes is restricted and it will grow to a certain point only. However, trimming your eyelashes helps promote eyelash growth, which leads to longer lashes. All you need to do is just trim ¼ of your lashes. Make sure you do, it carefully and just trim it a little bit.

Massage

Massage

Massage the area around your eyes and eyelids. This will improve blood circulation which will further help boost eyelash growth. Massage your eyes gently twice a day, in circular motion and you will notice an evident growth after a few days.

Brush your lashes

Brush your lashes

Yes! Brushing your lashes is a thing. Did you know that brushing your eyelashes not only help add volume to your lashes, but also makes your lashes look longer? You can either brush your eyelashes with a mascara wand or an eyebrow brush. Make sure you wash the brush after regular intervals as well.

Moisturize your lashes

Moisturize your lashes

Moisturizing your lashes is extremely important. If you want your eyelashes to grow, you need to nourish it. Applying white petroleum jelly to your lashes, helps moisturize your eyelashes and keeps them hydrated. This does not encourage rapid growth, but does contribute to the growth.

Eyelash Serums

Eyelash Serums

Eyelash serums are a must if you want your eyelashes to grow. While the whole world is raving about castor oil, using eyelash serums can multiply the results because they are formulated with essential ingredients that help increase eyelash growth. Make sure you invest in a good eyelash serum, because it will be worth every penny.
Also Read This Post
Conjunctivitis:- Symptoms, Causes And Treatment