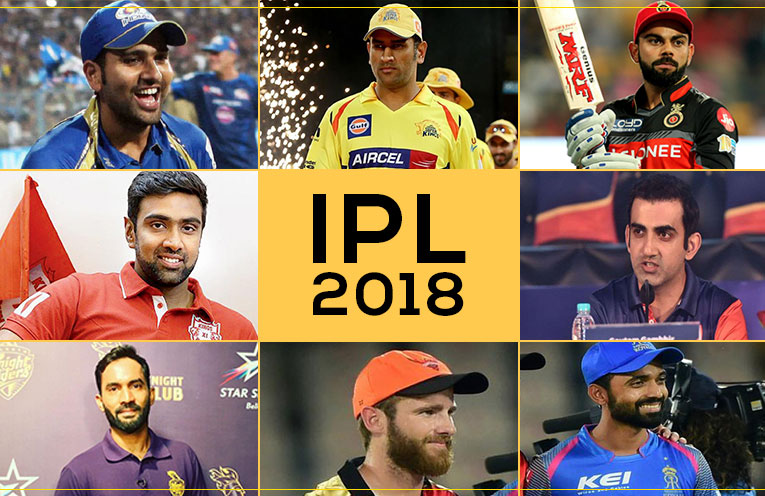 Indian Premier League is also popularly known as IPL is finally here. If you are living in India, then you know that it is a festive time throughout the year. We have so many religions, cultures and festivals that we are always celebrating something or the other. Cricket might be a sport for the rest of the world, but for India if there is one religion that runs in our blood and binds us together, then it is CRICKET. IPL is a truly a festival and a tribute to the sport…err religion that we call "CRICKET".
No, we aren't just glorifying IPL for no reason. The recording breaking facts scream what a big deal IPL is, in India. In 2010, Indian Premier League(IPL) became the first broadcasting sport to be telecasted live on YouTube. It is the most attended cricket league in the world. IPL has completed 10 glorious seasons.
How Indian Premier League started?

IPL was founded by BCCI (Board of control for cricket in India) in the year 2008. It is the brainchild of Lalit Modi. Players around the globe participate in this league, where each one of them is selected by the team owners through Auction. The initial teams were Bangalore, Chennai, Delhi, Hyderabad, Jaipur, Kolkata, Mohali, and Mumbai.
The evolution of Indian Premier League
Talking about evolution of the IPL, here are a few facts that show how IPL just gets better and bigger each time.
The initial prize money of IPL in 2008 was 4.8 Crore and in 2018, the prize is 20 Crore.
The most expensive player back in 2008 was M.S Dhoni, who was a part of Chennai Kings and was auctioned at a whopping 8 CR. In 2018, the most expensive player auctioned was Ben Strokes at 12.5 CR.
BCCI earned around 645 Crore in 2008 and although IPL hasn't ended yet, the estimated and predicted earning of BCCI is a whopping 2000 CR.
The Indian Premier League Teams
The teams in IPL are the backbone of IPL. IPL initially started with 8 teams and went on to add 2 more teams in 2010, Pune and Kochi. In 2013, Hyderabad made its way to IPL.
When it comes to performance, Mumbai Indians are the best performers over the season, winning 3 titles over the years. The second best performers of the season are Chennai Super Kings and Kolkata Knight Riders winning two titles each.
The IPL Controversy
In 2013, Rajasthan Royals and Chennai Super Kings were caught in a match fixing controversy that let the entire nation in shock. Both the teams were suspended for 2 years due to the match fixing scandal.
The Sponsors
IPL was initially sponsored by DLF for 5 seasons (2008- 2012) at a whopping 200 Crore. Post DLF, Pepsico bought the rights of sponsorship at 396.8 crore, but terminated it due to the entire match fixing scandal where Chennai and Rajasthan were suspended. The current sponsorship rights are owned by VIVO for 5 seasons at 2199 crore.
Post You Like To Read
Commonwealth Games Come To An End:- India's Daughter Bring Home Most Of The Medals