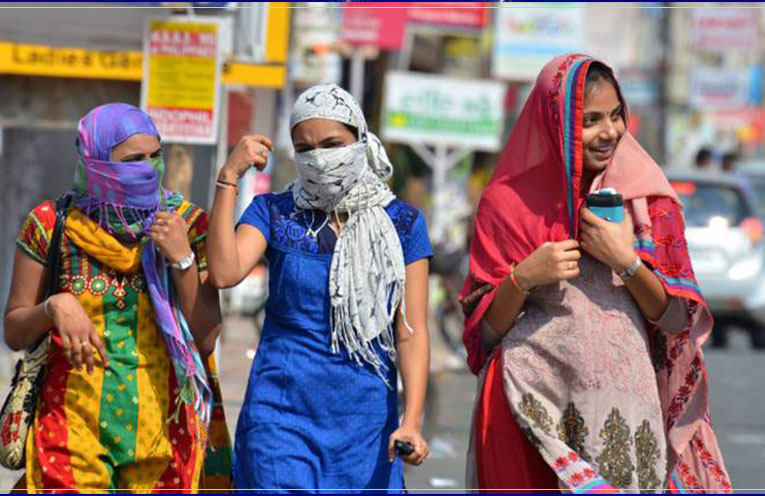 Whether, you are ready or not, summers round the corner. As much as you'd love to stay indoors and skip the heat, you are left with no option but to face it. So, since you have to face it, you might as well get set to beat the heat.
Here are a few ways in which you can beat the heat :-
Stay Hydrated

Credit : deliriosdedonzelas

The summer heat can dehydrate you easily and therefore it is important to consume hydrating fluids. Liquids like water, citrus fruit juices and other fresh juices can help you keep your body cool and help you stay hydrated.

Avoid the consumption of caffeine and alcohol as they tend to dehydrate your body.

Dress Light

Credit : alicebutler.co.uk

It is time to flaunt all those easy and soft fabrics. The lighter the dress the easier it will be for you to deal with the heat. Avoid layering your clothes and also avoid fabrics that are figure hugging as it will only add to the heat.

Carry a Face Mist

Credit : all4women.co.za

Trust me, a cooling fact mist is a life saver during summer. Make sure you carry a face mist in your bag, preferably a rose water or Aloe Vera mist.

Carry Portable Fans

Credit : feedbox.com

Portable fans come to the rescue when you find yourself battling the scorching heat. You can either carry battery operated travel fan or go the classic way and carry a folding hand fan.

Make Sure You Smell Good

Credit : pesonapengantin.my

Summer are the days, when you need to invest a little more in a perfume in order to ensure that it lasts longer because the excessive sweat increases the chances of bad odor.

Pay attention to your skin

Credit : bondibeauty.com.au

Sun exposure can damage your skin resulting in tan lines, sun burns, etc. It is important to pamper your skin all the more during summer in order to reverse the skin damage. Make sure you always wear a Sunscreen with a high SPF. Also use a Cooling mask post sun exposure to reduce the damage and help you beat the heat.
"HAPPY SUMMERS TO YOU!!"