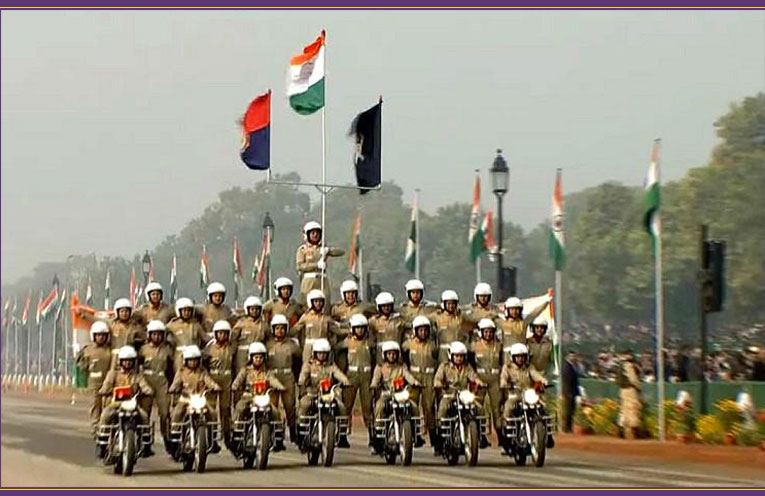 On 26th January 2018, India celebrated its 69th Republic Day. The Republic day parade in Delhi is one of the biggest events in the country. From felicitating brave hearts to Spectacular shows, the entire event is nothing less than a visual treat and a moment of pride.
While there were a lot of performances that were applauded, there was one such performance that stood out in the crowd. The performance was by Seema Bhawani and team, the all women BSF biker troupe.
The bike performances were initially done by male bikers, but this time it was Seema Bhawani who replaced the bike Bikers. The troop consisted of 113 bikers between the age group of 25 – 30 years who belonged from different parts of the country. Most of the women selected in the troupe, didn't know how to ride bikes.
The women would train for 8 hours daily and we must say their hard work paid off.
In a country like India, where women are often made to take the back seat, it is great to see women take the front seat.
You go girl!! More power to you!!
We don't want you to miss this! Get amazed again by the wonderful display of riding skills, by the all-woman Daredevils Team #SeemaBhawani of @BSF_India #RepublicDay pic.twitter.com/Z80XOwMEhD

— PIB India (@PIB_India) January 26, 2018