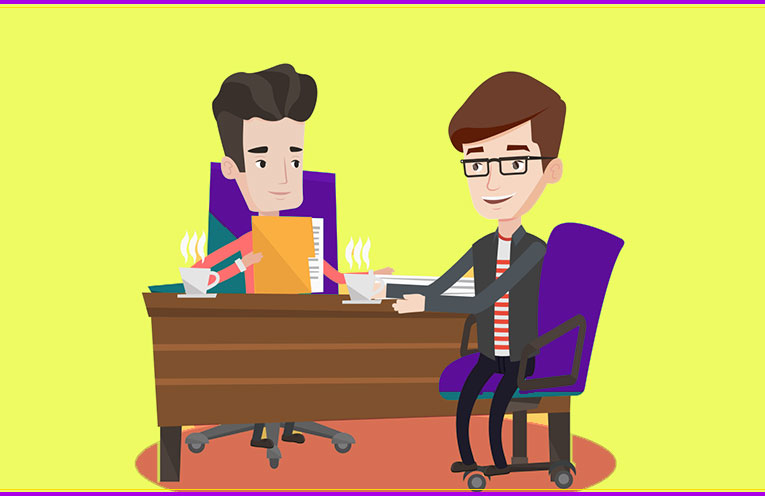 The day of the interview could easily be renamed as "The Judgment Day." Whether it is the first interview of your life or the 50th interview of your life, it is impossible for a person to not feel nervous on this day. Every person who goes for the interview wants the interviewer to like them. They want to ace the interview and get the job, because let's face it, no one likes rejection.
Here a few ways in which you can ace your interview:-
Dress Sharp for your interview

Dress Sharp for your interview

The first impression is the last impression. The first thing any interviewer notices about you is the way you look. Always wear formals for an interview and make sure it is ironed well. For females, they need to wear minimum makeup and accessories. While men need to clean shave or if they have a beard it should be trimmed well.

Maintain a good posture

Maintain a good posture

Body language does more talking than your mouth. So make sure you maintain a proper posture and carry a good body language. Avoid tapping your hands and feet as that can display nervousness and hyper activeness. If your interviewer gives you firm handshake, make sure you reciprocate. Handshakes are said to speak volumes about a person.

Be prepared

Be prepared

Before going for an interview, it is important that you prepare yourself well. Keep your answers ready with respect to the basic questions. Make sure you do a good research about the company, this helps you come across as a confident person. It is also important to carry all the necessary documents required, such as certificates, mark sheets, etc.

Be a Good listener

Be a Good listener

While you need to do most of the talking, make sure you always listen to the question before you answer it. Your answers should be to the point and do not go out of context. Keep it as short and as simple as possible.

Be on Time

Be on Time

There is nothing worse than being late for an interview. If you do not know the place, then make sure you leave a few hours early. This will help save you some time and also ensure that you make it in time for the interview. Remember, Punctuality is a plus one on your scorecard.
Post You Like To Read
Top Engineering Colleges In India